New Images: Iron Man Versus Iron Monger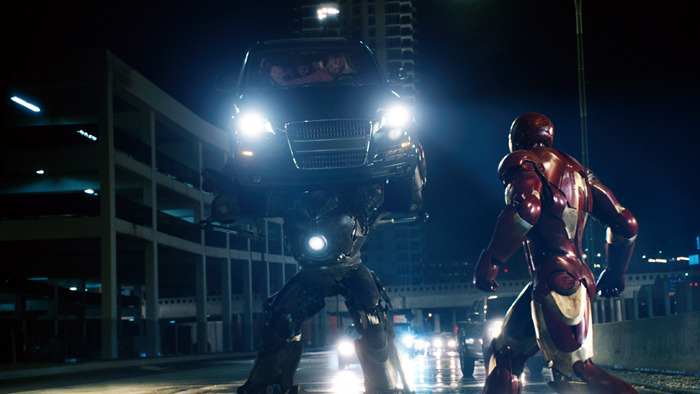 Rather epic new images for this summer's Iron Man have touched down over at Yahoo that show Tony Stark facing off against the film's main villain Iron Monger aka Obadiah Stane (played by Jeff Bridges/killer effects). Loving how the SUV above is packed with people. Click to make them all pop. I'd say about 90% of the imagery from this film so far dazzles like few comic book films before it, but there is a debate waging about how well the film will do at the box office.
Over in the comments for Peter's interesting Video Games Vs. Movies Rant, the questionable Grand Theft Auto IV-Iron Man "showdown" is mentioned, as well as Iron Man's status as a "b-level superhero." All that aside, these images of Iron Monger and Iron Man launching automobiles at one another have me more stoked than the TIH trailer with The Hulk and Abomination facing off in hang time. What do you think?