Would You Pay $35 For A Movie Ticket?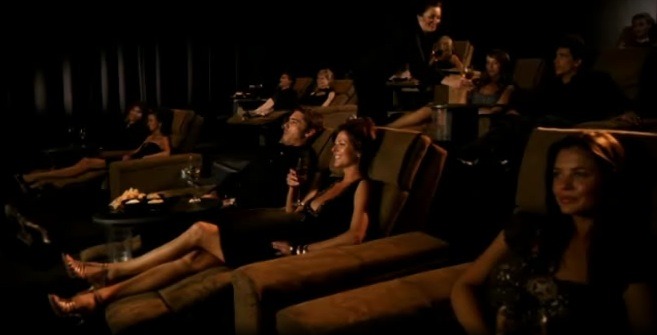 It became very clear after visiting film geek heaven (The Alamo Drafthouse in Austin Texas) that there is a better way to handle the theatrical experience. And since my visit to Texas, I've been thinking a lot about what could be changed and improved in the multiplex.
A new deluxe movie cinema is set to open this year in suburban Chicago, one of 50 multiplexes set for construction in the U.S. over the next five years. These new theaters will offer plush reserved reclining armchair seats with footrests, valet parking, a lounge and bar serving cocktails and appetizer, and upscale food and beverage offerings with seat-side waiter service (a service button at each seat calls a waiter). Some of this is already offered in the estimated 300 premium theaters around the country, but what Village Roadshow Gold Class Cinema hopes to bring to the table is a 40-seat-maximum patron capacity and an even higher-end atmosphere. Each complex will typically house eight screens, and will be housed in high-end shopping centers and malls.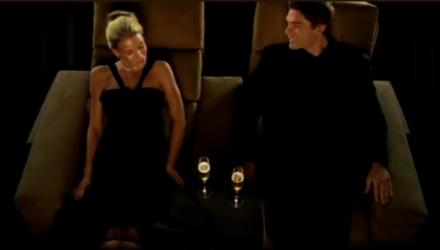 So how much will this high end experience cost? An estimated $35 a ticket! And that doesn't cover food or alcohol purchases. I'm one who is all for a premium movie theater experience, but this just seems ridiculously overpriced. I would like to see a big corporate multiplex chain adopt the Alamo model of ordering from your seat, but like the Alamo, this shouldn't come at a higher cost of a ticket.
Village Roadshow Gold Class Cinemas also plans to open 20 additional cinemas by 2010. Village Roadshow operates more than 100 Gold Class screens in Australia..
Discuss: Would you pay $35 for a ticket to an upscale deluxe movie theater?