Hugh Jackman Creating Virgin Comic Book "Nowhere Man" For Possible Comic Book Film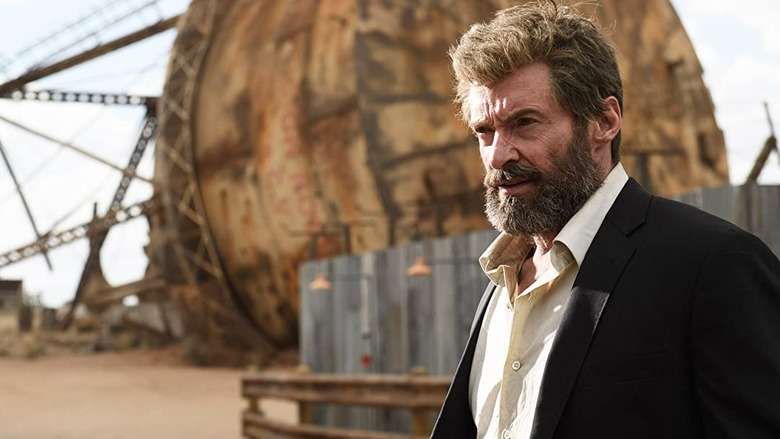 "So, it's a comic book, a video game and a movie, with maybe another movie after that. Sounds good."
Today, I had to buy some contacts, but it took forever. So, I started browsing the glasses. Is there a single A-thru-C lister without a line of cheesy glasses? American Idol reading glasses? Ignorance is bliss. Even though he also sings, Hugh Jackman didn't have a line of spectacles. Today it was announced that Jackman and Marc Guggenheim, a TV writer/producer who's worked on Wolverine comics for Marvel, will co-create an original line of comic books called Nowhere Man for Hollywood-friendly upstart Virgin Comics. The plan is to turn the comic into a video game, as well as a movie vehicle for Jackman (X-Men, The Prestige). Somebody had synergy for breakfast, hmm?
Based on the title alone, you probably intuited that plot and characters details are currently more secretive than girls, but Jackman's producing partner John Palermo says that the main character, to be played by Jackman, will resemble Will Smith's in I Am Legend. According to Variety, the setting is one of those "futuristic world[s] where mankind has traded privacy for safety." Here's what Jackman says...
"I've had so much fun in the graphic novel world with the 'X-Men' franchise that I wanted to get even more involved. I'm excited to work with Virgin and Marc and create a compelling character and story that hopefully will also make it to the big screen."
Discuss: In general, how do you feel about actors co-creating comic books that are also planned as films and video games? Does it seem a little iffy or is it the future, and if so, an iffy future?