McG And Warner Bros. Pick Up I Am A Genius Of Unspeakable Evil And I Want To Be Your Class President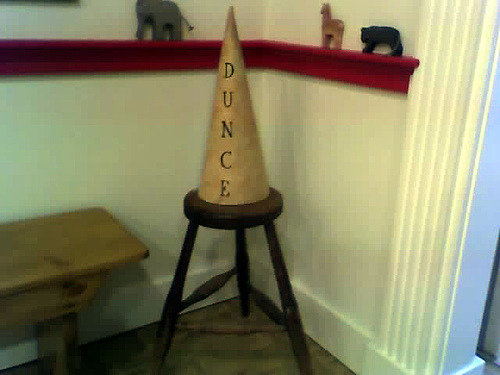 Hey! Watch out hombre! It's the new TAOJJBTCRF! Warner Bros. has snatched up the film rights to a book proposal by writer Josh Lieb (The Daily Show, a Deuce Bigelow) entitled I Am a Genius of Unspeakable Evil and I Want to Be Your Class President. On board to produce is McG via his production company Wonderland Sound and Vision. Lieb will adapt the screenplay. So, what's the plot behind this curious, (too?) quirky monolith of a title? You just know L.A. types are chattering about it over ice water. Well, it sounds like Problem Child meets Dr. Strangelove meets Election.
A roundy seventh grader is also the third richest person on the planet and of aforementioned brilliance. Apparently he's not a lucky heir or a trustafarian, because the kid stashes his riches in a "compound" underneath his clueless parents' middle class home. While he successfully strategizes "coups in Central America," conquering his middle school's political ladder proves far more difficult. You see, he wants to prove himself to his plebeian father by becoming prez. At my middle school, all that feat required was playing baseball, snorting Kool-Aid (yes, literally), bossing around girls at the movies and having a pseudo-impressive dual definition of "d-bag." Times change, but "d-bag" (and presidents?) hasn't.
The actual book will be released by Penguin Books, in case you just thought it was one of those pesky movies that pretends to be a book. Does the pitch hold cinematic promise? I'm also getting visions of the little brother is Savage Steve Holland's Better Off Dead. Who should direct? Was your middle school president a total ass or were you in control?