Blog: Pathology Screening And Party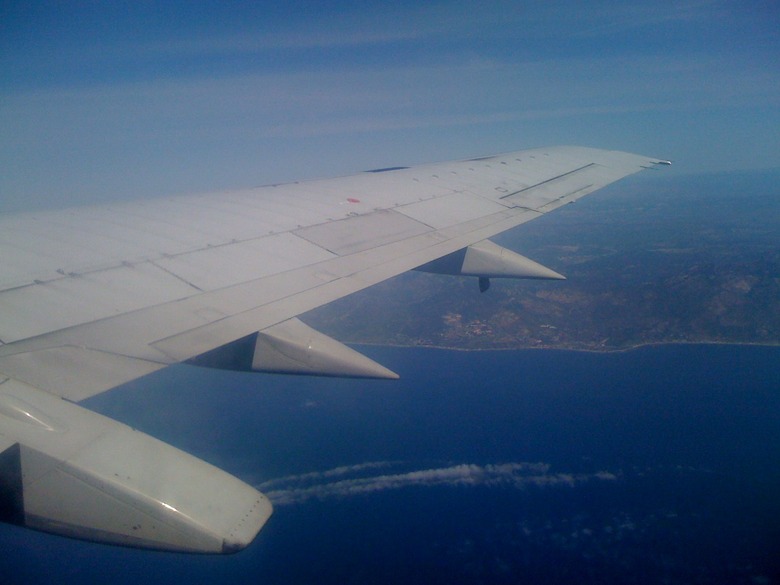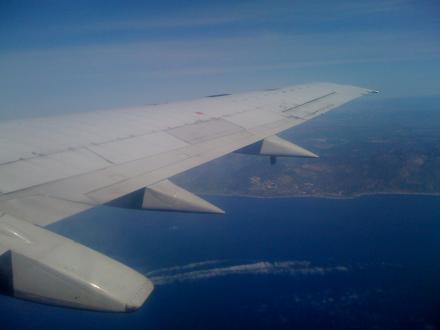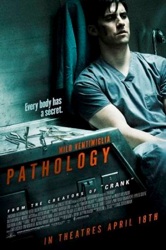 For the most part the life of a blogger is rather boring. We sit in front of a computer screen for 12+ hours a day, hunting for news, researching articles, calling people on the phone...etc. A couple times a week we make the trip downtown to see an advance screening of the movies which get released the next week. But for the most part, our job, at least from the outside, is very boring. Of course, us discovering a new news tidbit, seeing a new trailer, or seeing a new movie weeks early are some of the reasons this is the greatest job on the planet, at least for me. It's like if the guy from Office Space loved TPS reports.
But every once in a while we're able to leave this boring day-to-day and go do something extremely cool. Film Festivals, Comic Con, interviewing and hanging out with our idols. And then there are times that blow my mind, like meeting our idols only to learn they read my stuff.
Im writing this on route to LAX (note: this blog was written on Friday of last week but never posted). I just spent the last 24 hours in Los Angeles thanks to the guys at Lakeshore who continue to believe that the blogs and online media, are the future of film marketing. A few of us (the usual crew, Alex from FirstShowing, Neil from FilmSchoolRejects) were flown out to see a cut of Pathology. I think we're the last three online guys not living in/near Hollywood.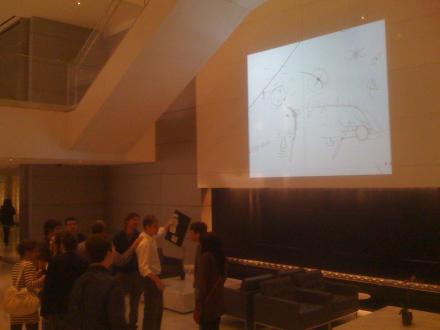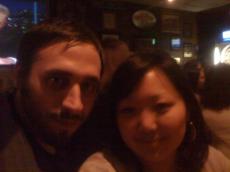 So we grabbed some In and Out, and then headed to the weird O shaped building (people call the "Deathstar") which the CAA (Creative Artists Agency) uses to run Hollywood. The usual group of internet movie journies were in attendance. It was good to catch up with everyone, including Jen from Rotten Tomatoes, who recently left the fog for the smog (please excuse the really bad photo to the right, it was quite dark). One of the guys brought his friend Simon Pegg along. I can't really talk about the movie as everyone has to hold their reviews for an embargo. I will say that It was better than expected, and the buzz word everyone was saying after the screening was "twisted".
After the screening we headed to a party at a local LA dive bar. Robert from IESB hired some trashy Go-Go dancers, and all the stars of the film were in attendance. I was never able to talk to Alyssa Milano, although I did bump into her a couple times. She's as hot as she looks on the big screen, maybe a little shorter than to be expected (but isn't that always the case?). In attendance were: Keir O'Donnell (Wedding Crashers, Havok), and Johnny Whitworth (Empire Records, CSI Miami). Got to chat with Michael Weston (The Last Kiss, Scrubs), whose performance everyone was raving about. Very crazy, think Jack Nicholson from Burton's Batman, but more grounded in reality.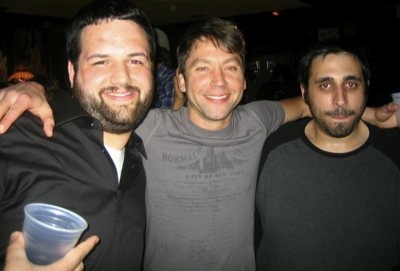 I Got a chance to talk to Dan Callahan (Pathology, Midnight Meat Train) for a while about a film that he wrote called College, which was originally set to be released by Lionsgate, but will now be distributed by MGM. He told me it was like SuperBad but not as smart, and more vulgar, basically comparing the film to the great teen comedies from the 70's and 80's like Porky's.  Crank co-writer/co-director Mark Neveldinefinally explained to me how his moving bullet-time rig actually works. If you remember the article I posted about the innovation a couple weeks back, we were all confused to how it could be used, or what it will look like.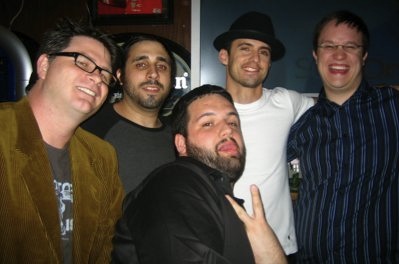 I met Milo Ventimiglia at a party at Comic Con very briefly (by that I mean a couple minutes), and was amazed when I ran into him a couple days later at a press event that he remembered my name. People have told me that this guy's memory is insane. Well that was almost a year ago and at the party I was talking to a few people and Milo bumps into me while walking by, does a double take, then stops. "Peter, how you've been?" Milo is just a really cool guy. The nicest actor I've ever met in Hollywood. We talked with him about the film, and somehow conversation came around to his first role, which was a one-liner in The Fresh Prince of Bel Air. Milo was probably the only sober one in the place, because he doesn't drink.  From left to right we have KEvin Kelly from io9, Me, Neil from FilmSchoolRejects, Milo, and then the drunk guy who runs FirstShowing. As you can see in the photo above, Alex was pretty drunk.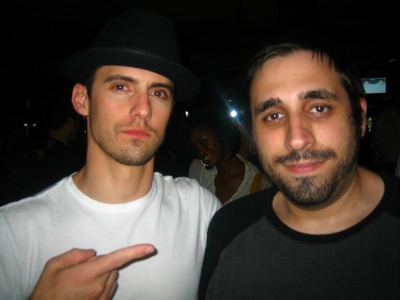 It was a blast. I want to thank Lakeshore, all the cool people  I met and hung out with at the Party, Robert from IESB for proving the girls, John Campea from The Movie Blog for  making this happen and snapping some higher resolution photos (as you know, camera phones suck in low light).
I leave you with some NSFW photos taken at the party, after the jump.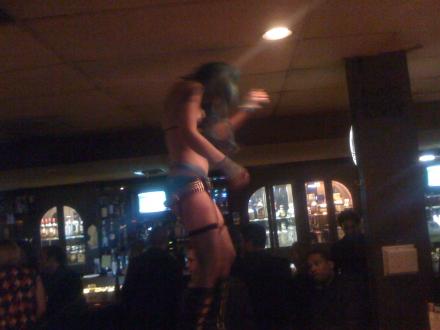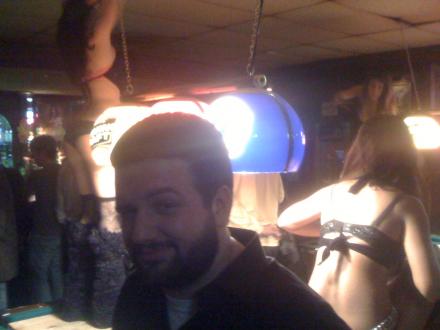 Neil infront of the pool tables where the Go-Go Dancers do their thing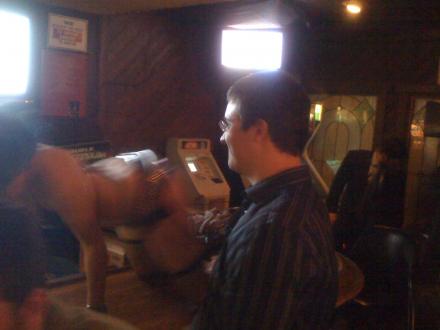 Alex was trying to order another drink (not that he needed one) when a Go-Go dancer got between him and the bartender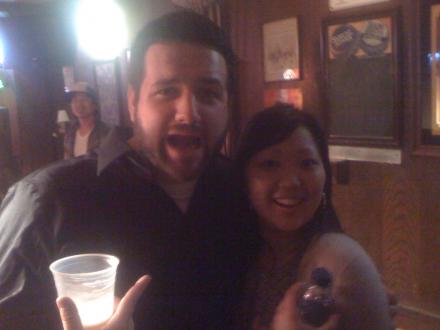 Neil from Rejects and Jen from Rotten Tomatoes