New Wall-E Concept Art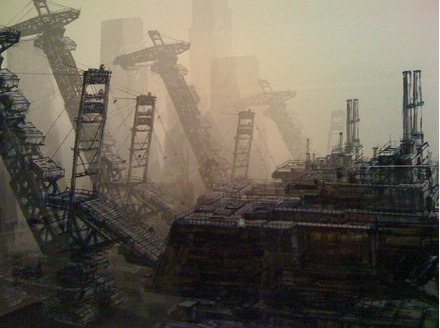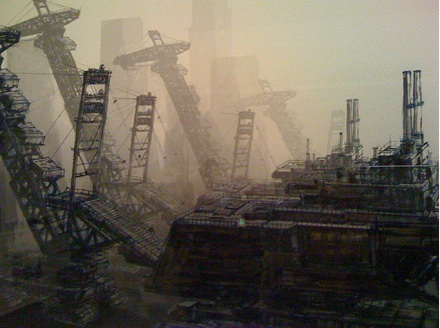 Ramuardo found these interesting concept background paintings for WALL-E at the Pixar – 20 Years of Animation exhibit in Finland. The first of the new paintings feature a new look at the Axiom luxury starliner where humanity (or what is left of it) has made their new home after Earth became unlivable.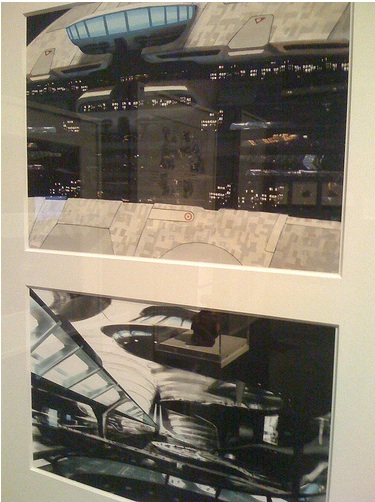 The second features some cool imagery we have yet to see in the released trailers or clips presented at WonderCon. Who or what is that creature on the left? If he a human working for the BuyNLarge Corporation or a robot that controls the droids aboard the Axiom? And what are these strange red cables which hang?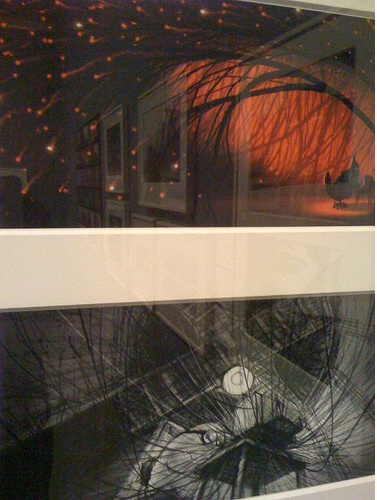 You will notice that the same type of red cabling are attached to the robots aboard Axiom (including EVE) in the last trailer (Screen caps below). Maybe the cables somehow control the robots?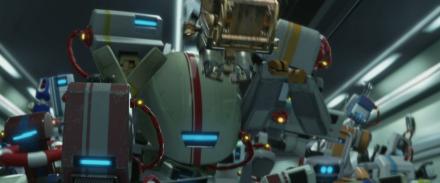 WALL-E hits theaters on June 27th 2008.