The Best Film Of 2007 That You Haven't Seen Finally Gets A Release!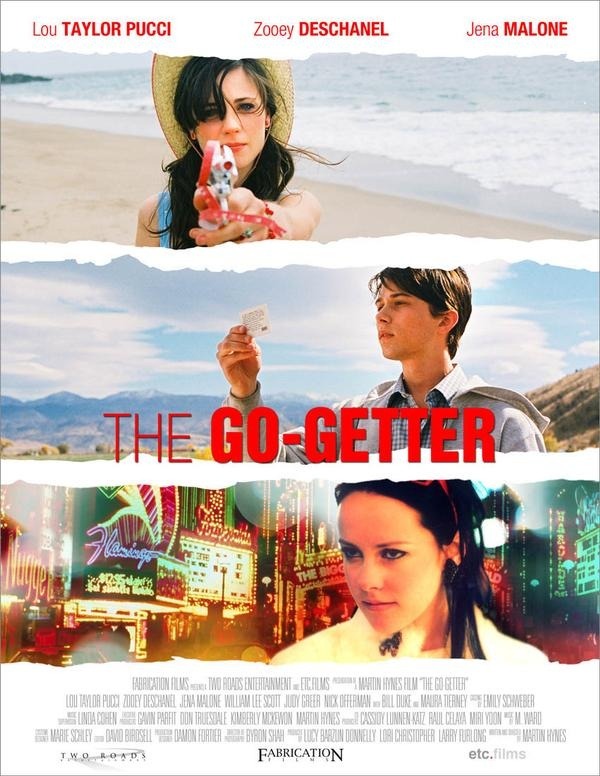 The best movie of 2007 that you haven't seen is finally going to get a theatrical release. The Go-Getter premiered at the 2007 Sundance Film Festival up against Son of Rambow, and most of the big movie buyers missed it. The Playlist has confirmed that the film will see its first official release from Peach Arch Entertainment (the same guys who are distributing Chapter 27) in New York, Los Angeles and Toronto on June 6th 2008. Hopefully people will find this gem of a film, which might lead to an expansion. I'm also hearing that a DVD release is planned for late Summer.Martin Hynes, best known for his role as George Lucas in George Lucas in Love, directed a wonderful coming of age road trip story featuring Lou Taylor Pucci as a young man who steals a car and sets off on a journey to connect with his brother after the traumatic loss of their mother. But this is really a story about a telephonic relationship Mercer develops with the "forgiving and mysterious girl owner of the stolen car (played by the wonderful Zooey Deschanel). Jena Malone also stars.
Using a mix of fantastic yet experimental cinematography, a great soundtrack featuring M. Ward, Elliott Smith and The Replacements, The Go-Getter is Garden State meets Into The Wild. Like Garden State, this film is very generational in appeal, and will likely find a big audience later on DVD. It's really too bad that Peach Arch won't open this in more theaters, as it is the type of film, like Garden State, to have huge break-out appeal with the niche generational audience for which it aims.