Matthew Vaughn To Adapt And Direct Mark Millar's "Kick-Ass" Comic Book?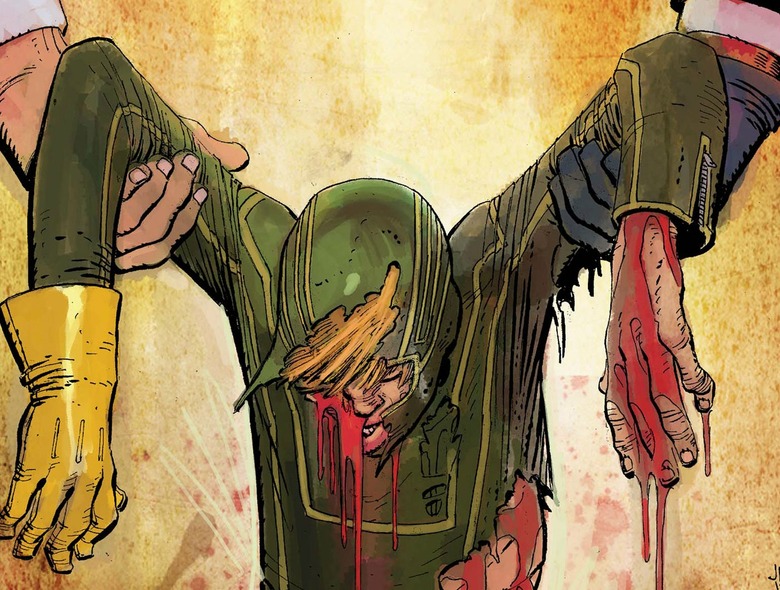 Hopefully Thor isn't developing a serious beer belly waiting for Matthew Vaughn's ambitious adaptation, once proposed for $300 million, to come to fruition. According to Moriarty at AICN, Vaughn (Star Dust, Layer Cake) is currently writing and set to direct an adaptation of Mark Millar's nascent comic book Kick-Ass. Many know Millar from his work on Ultimate Fantastic Four and his acclaimed comic Wanted, which hits theaters this summer with Angelina Jolie (and unfortunately looks extra-cheesy).
Kick-Ass is only on its second issue, and tells the tale of a 15-year-old kid who decides to become a superhero, complete with suit, even though he lacks muscles, superpowers and apparently gets his ass handed to him on the reg. Off the top of my head, the plot recalls the upcoming Michael Rapaport semi-superhero indie Special, which we should have a trailer up for shortly, in that it takes Hollywood's 'roided comic book trend and posits it into harsh reality. Moriarty speculates that Millar will be hands-on, and we can only hope, given how disappointed Wanted fans seem to be thus far with the Matrix-y film version.
Vaughn is clearly anxious to show fanboys what he has to offer the genre, and I think it'll be worth the wait. As many will remember he somewhat notoriously vacated the third X-Men film, allowing Brett Ratner to rush in and rain mediocre on the franchise. More on this as it develops (Kick-Ass, I mean, not Ratner's raining mediocrity).
Discuss: Who's the precocious resident Kick-Ass fan on Slashfilm? Great news? Â