Clint Eastwood's Gran Torino Is Dirty Harry 6?!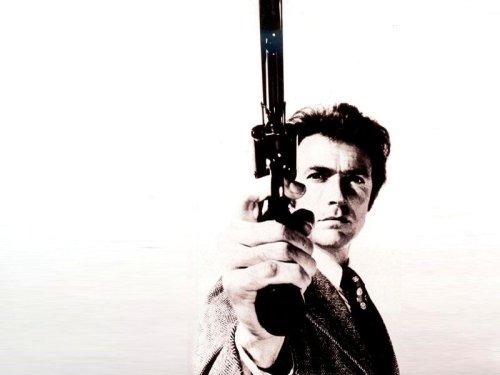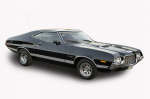 Update: Still no official confirmation or denial from the studio regarding the Dirty Harry 6 rumor. MovieWeb now reports that a close friend of the site who works for Eastwood's production company has confirmed that Gran Torino is indeed a Dirty Harry sequel. Meanwhile FilmJerk says that a source has told them the film is actually a "quiet drama" with Eastwood starring as a "rural bigot." Developing...AICN is reporting that the recently and mysteriously announced Clint Eastwood directorial/star vehicle Gran Torino is actually the sixth installment in the Dirty Harry franchise! Earlier today we reported on the film, which is being rapidly fast tracked for a release this December, speculating that it was probably another Oscar run for Eastwood, but hoped that it was really "Dirty Harry's Death Proof."
See, even though Eastwood will be 78 in May (incredible!), the film's title seemed to reference the too-badass-for-an-Oscar Ford Torino muscle car. The '72 model can be seen at the right. Well, just minutes ago, AICN posted an email from a tipster that could not have been more on the money...
"I recently advertised my 1974 ford grand torino classic original for sale in the local here, and within 24 hours had someone from Village Roadshow Pictures interested in having a look at it. He came. He wasn't interested for numerous reasons (probably the modifications). He told me they were looking for the right car for a new Clint Eastwood movie.
He said it was a thriller about a killer that drives a certain torino. His 1972 Ford Gran Torino is the only thing the police have on him. A retired police lieutenant, one Harry Callahan, makes it his mission to track down the culprit when two young police officers, one Callahan's grandson, are shot and killed by the guy."
There's always the chance that this could be a high, fast one, but it does sound mighty solid. Moreover, the franchise is parked at Warner Bros. and so is Torino. Even Dirty Harry can't hide from the 'Net. So, looks like we'll be seeing Harry Callahan pump punks full of lead with the .44 Magnum in the 21st Century, two decades after his last appearance on screen in The Dead Pool. Oh yeah, and this time it's personal! Somewhere, Sly Stallone is taking a nap.
Discuss: Dirty Harry 6: Gran Torino, does that make your day, or what?