Cool Stuff: Palpatine And Voldermort For President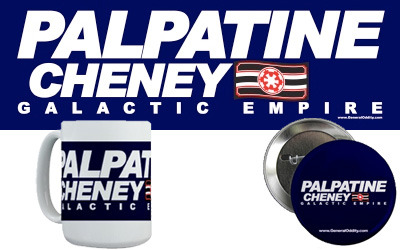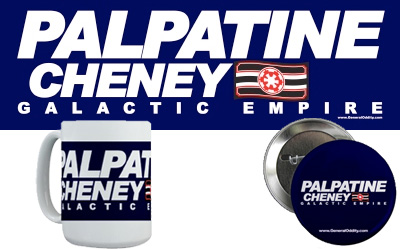 General Oddity is selling Palpatine-Cheney merchandise on CafePress.
"Re-elect Palpatine and his right-hand man Dick Cheney to the head of the Galactic Empire!"
I've been very disappointed with CafePress' t-shirts in the past, but the bumper sticker is pretty cool, and maybe worth a few bucks.

Meanwhile, Goats.com is selling Republicans for Voldermort merchanise, including t-shirts, bumper stickers, Hoodies, Messenger Bags and Tote Bags. Because "Fictional elections deserve fictional candidates."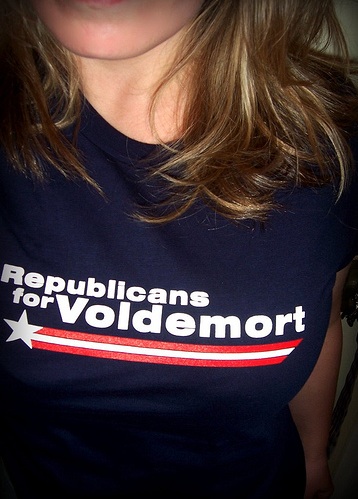 Cool Stuff is a daily feature of slashfilm.com. Know of any geekarific creations or cool products which should be featured on Cool Stuff? E-Mail us at orfilms@gmail.com.