Cool Stuff: Indiana Jones Artist Sketch Cards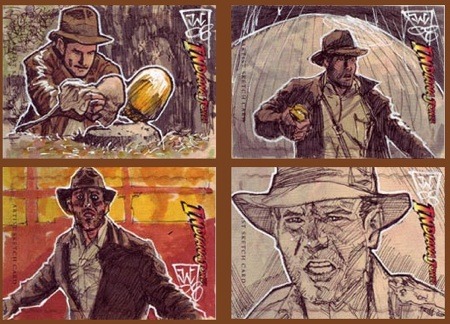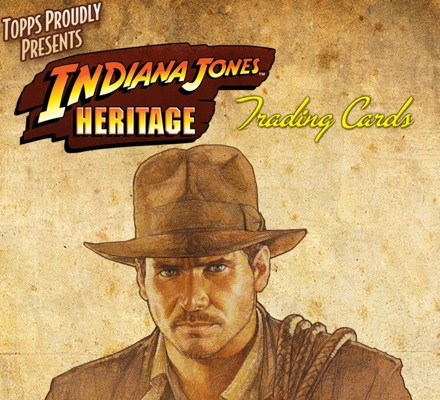 When I was a kid, I collected baseball cards. When I became a young teen, this morphed into collecting comic book related card sets. Now I own a cardboard box full of cards which are nearly worthless. At various comic conventions I'll see some of the sets I spent so much time trying to complete as a kid for sale for next to nothing.
Admittedly, I've been out of the game for a long time now. But they've caught my attention with the new Indiana Jones Heritage cards released by Topps.
The 90-card series will span the most memorable scenes from the original Indiana Jones trilogy with retro-inspired branding and packaging (complete with vintage gray-back card stock and bubble gum in every pack). While this is pretty cool by itself, that's not exactly what caught my attention. It was the inclusion of Sketch cards... Apparently, an impressive roster of well-known illustrators contributed original, one-of-a-kind Indiana Jones sketch cards which are inserted at random.
I want to be completely clear, because at first glance you might think that the cards you find randomly inserted within the packs are reproductions or reprints, that is NOT the case... These cards are:
One of a Kind
Original Sketches
of Classic Indiana Jones Characters and Moments.
These are NOT Reproductions.
These are the Actual Original Sketches.
Isn't that cool? If anything would get me to start collecting cards again, it would be this. You can learn more about the cards in the video below:
[flv:http://media2.slashfilm.com/slashfilm/trailers/indytopps.flv 320 240]
And these sketch cards are very rare. One collector found a total of seven sketch cards out of three sealed cases (24 boxes). Some of these cards are selling for up to $300 on ebay. Check out some of the sketch cards from 12 of the 76 artists after the jump.
Joe Corroney: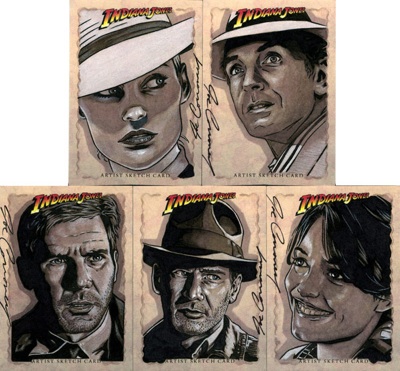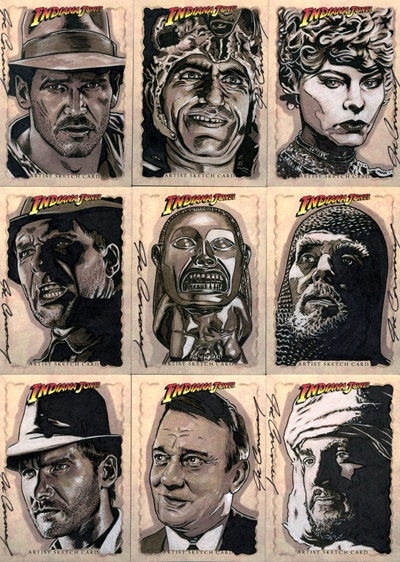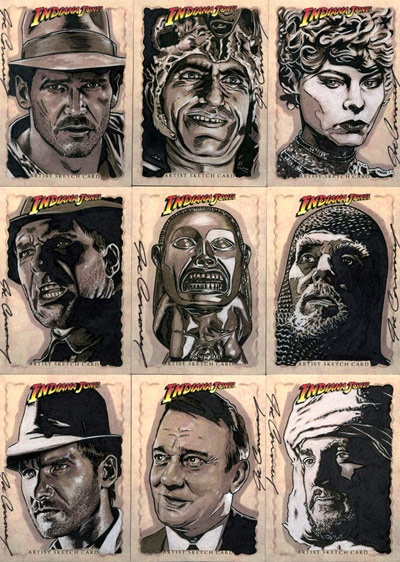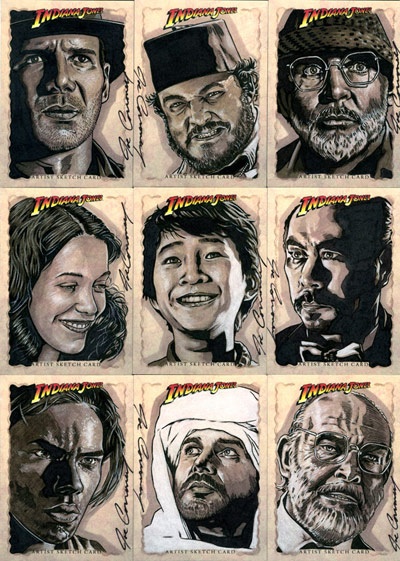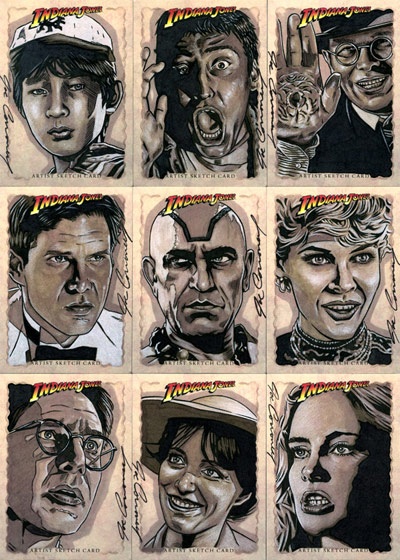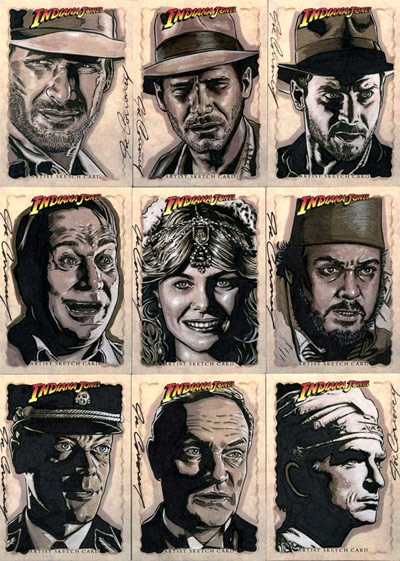 Jessica Hickman: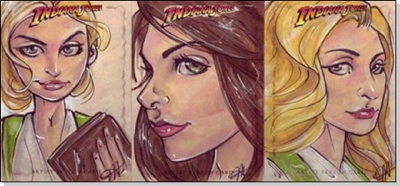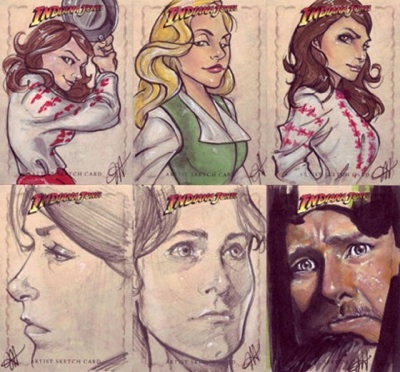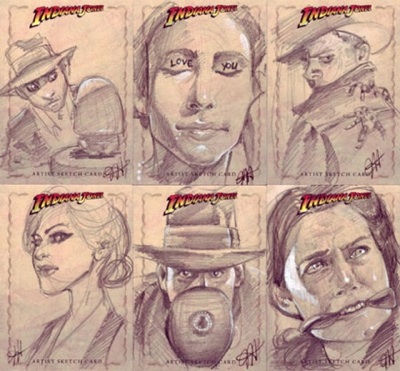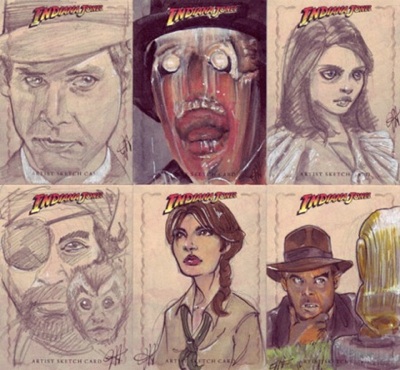 Kevin Graham: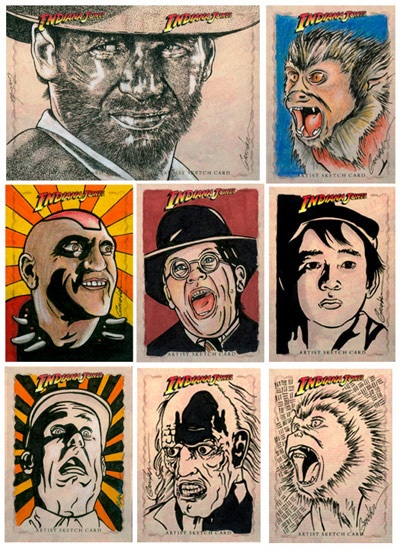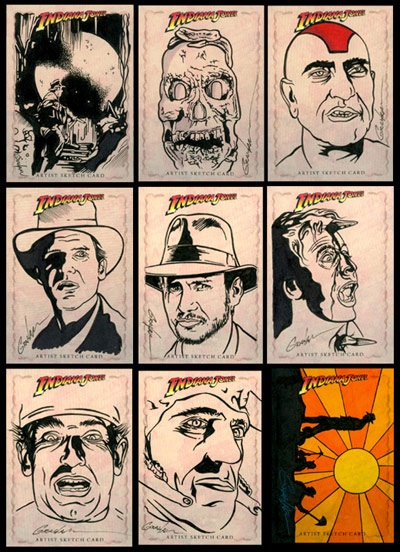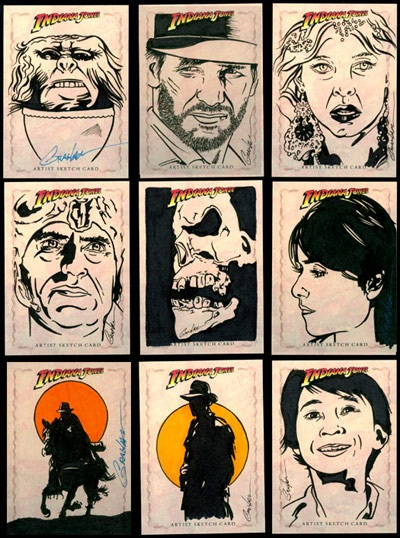 Grant Gould: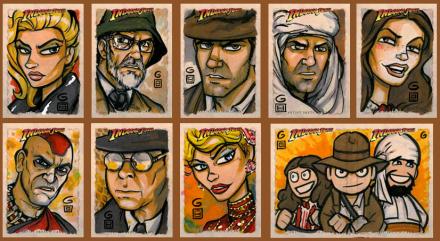 Russ Walks: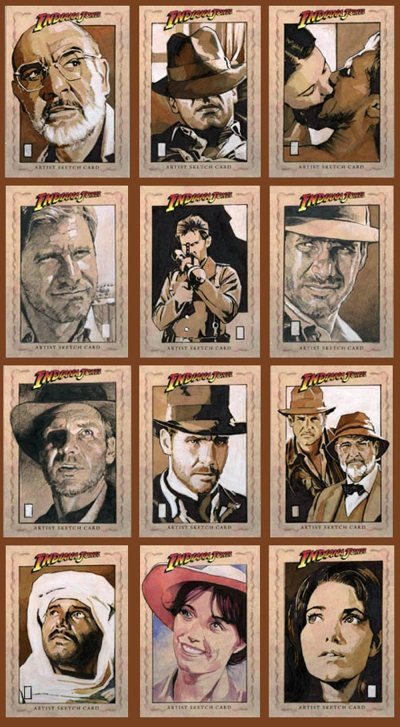 Allison Sohn: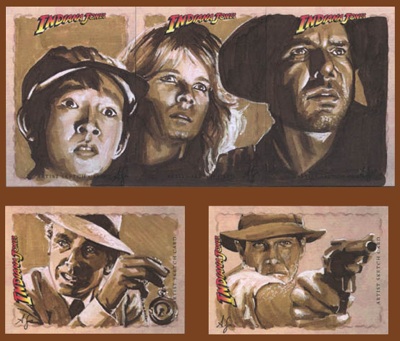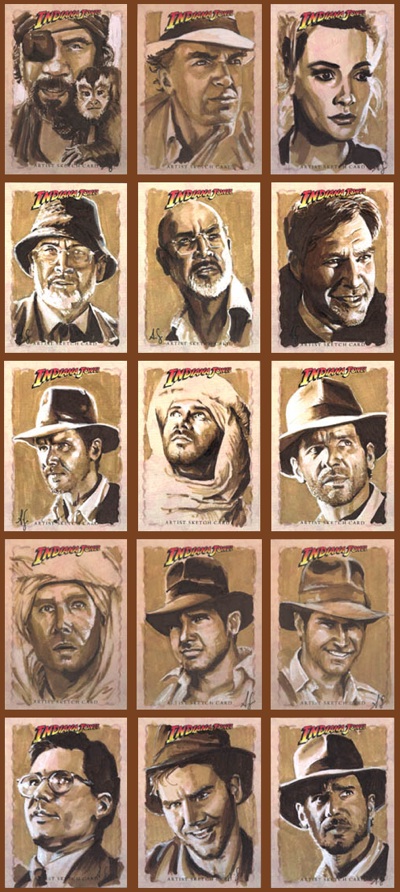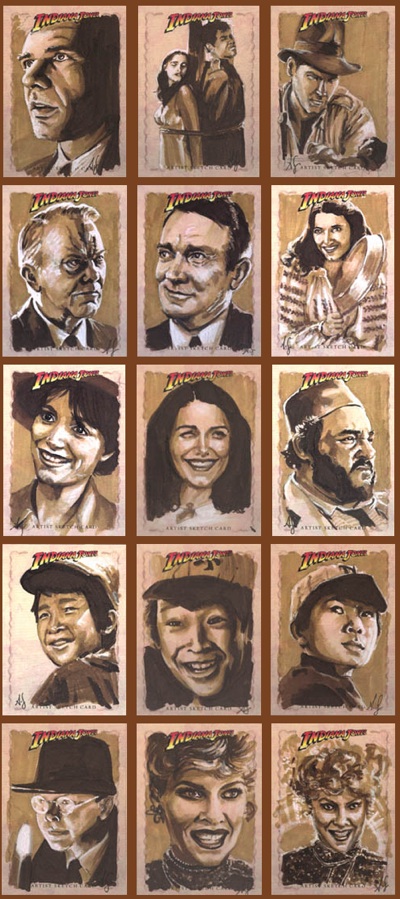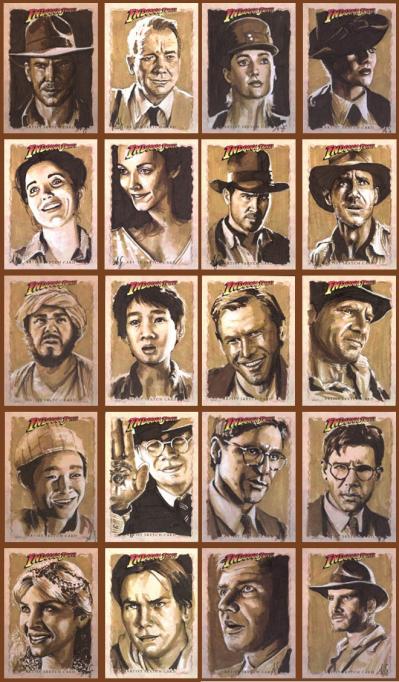 Jeff Chandler: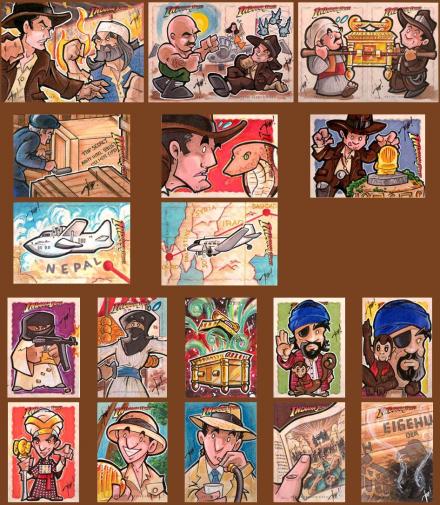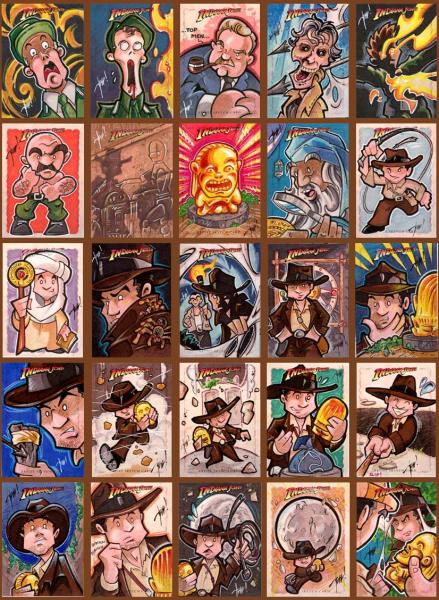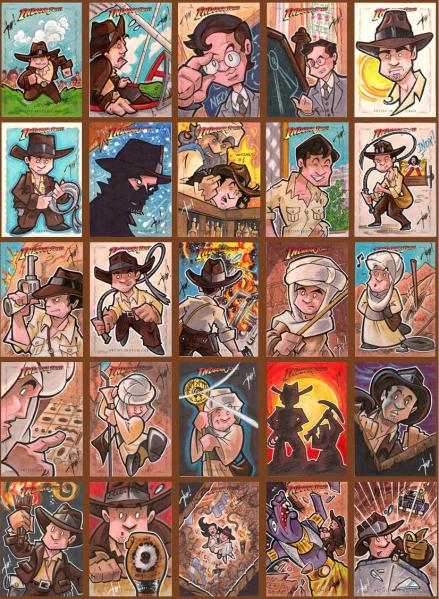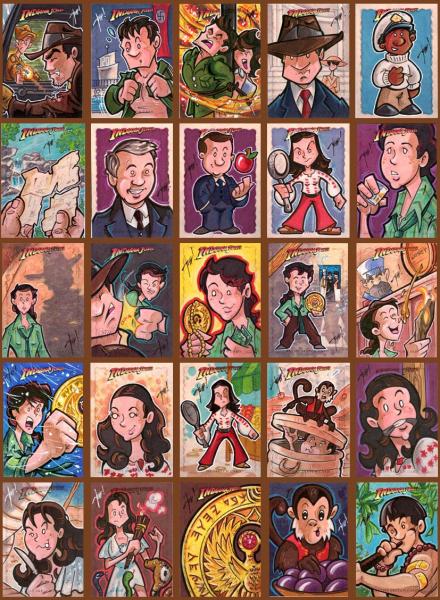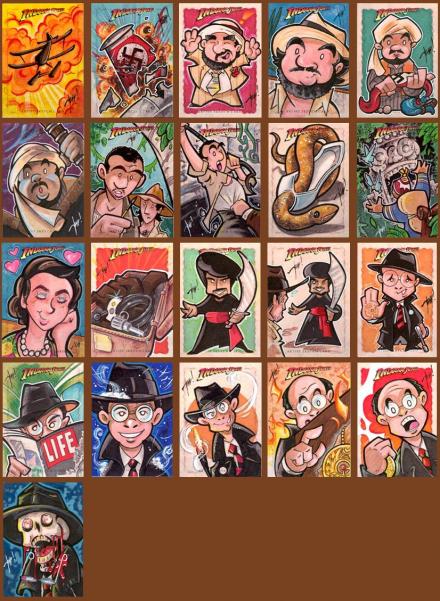 Cat Staggs: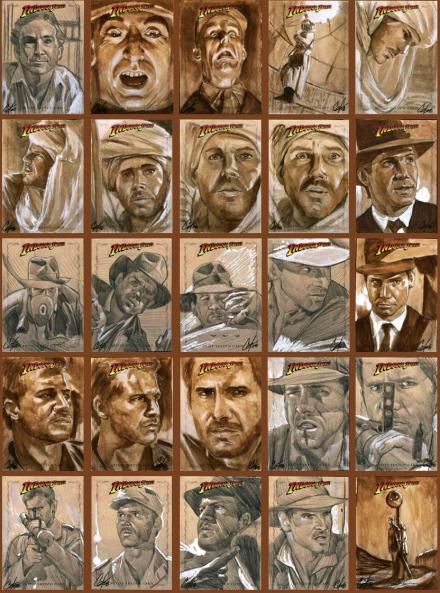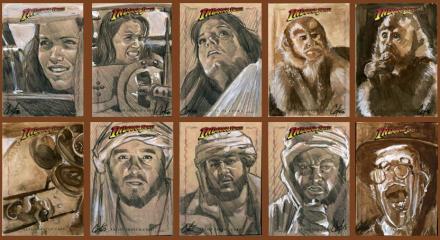 Mark McHaley: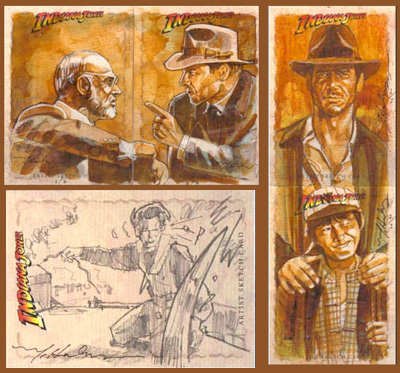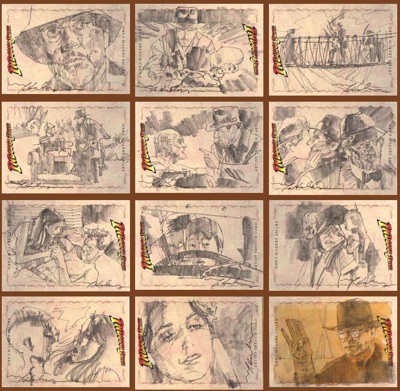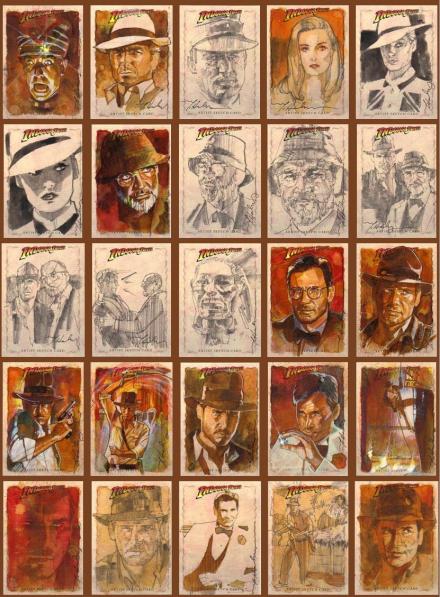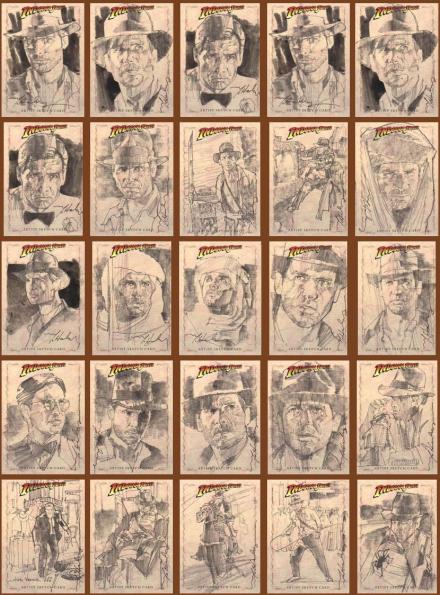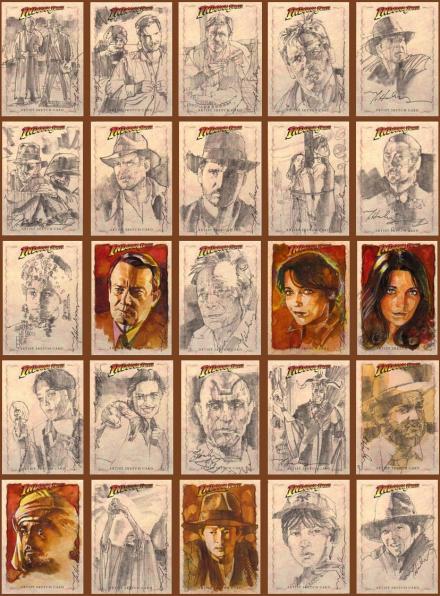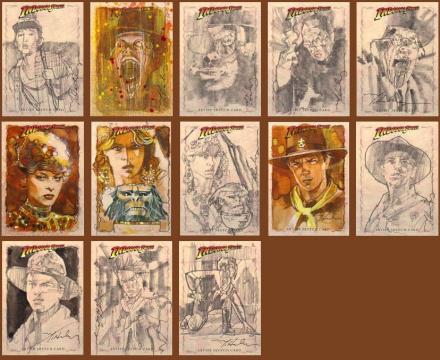 Kilian Plunkett: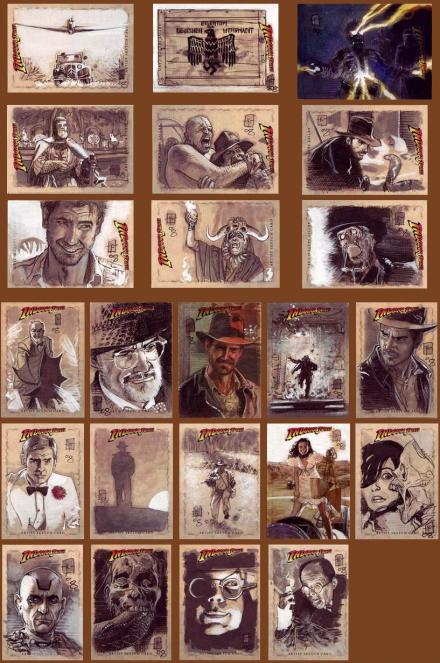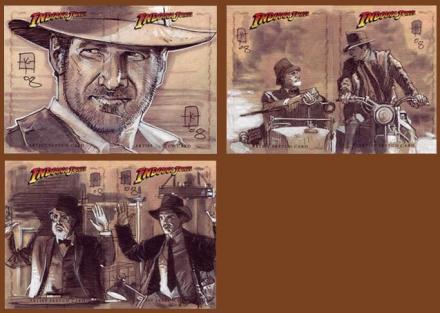 Cynthia Cummens: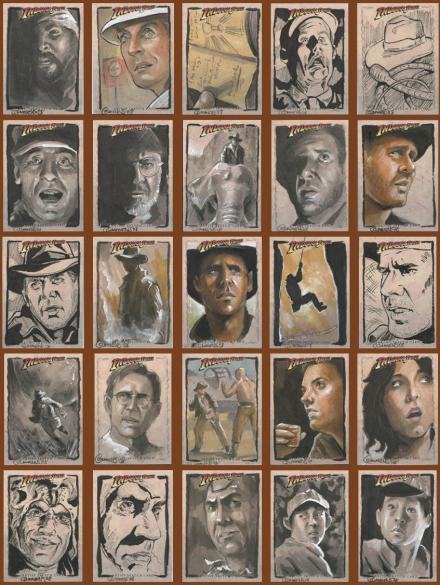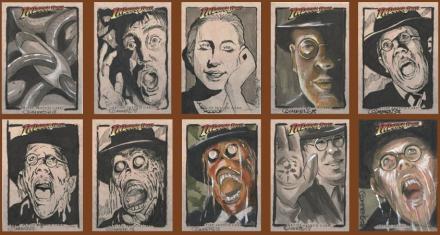 Mark Raats: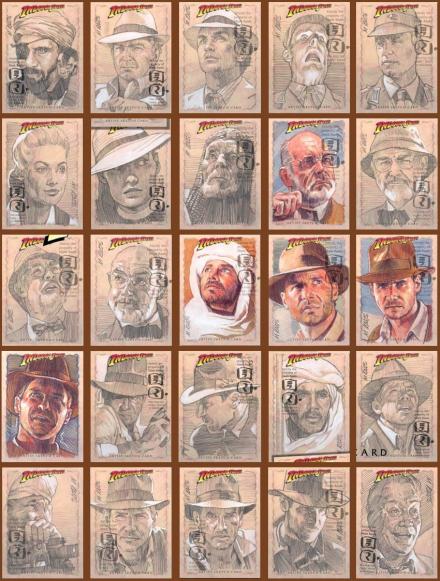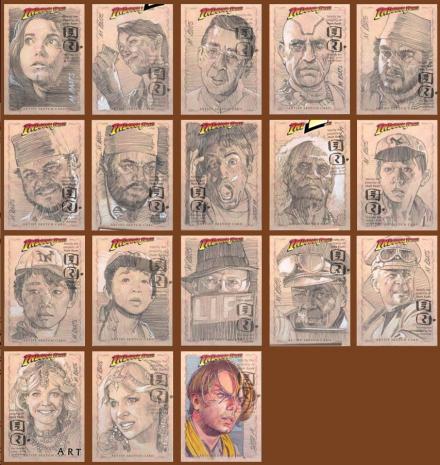 John Watkins-Chow: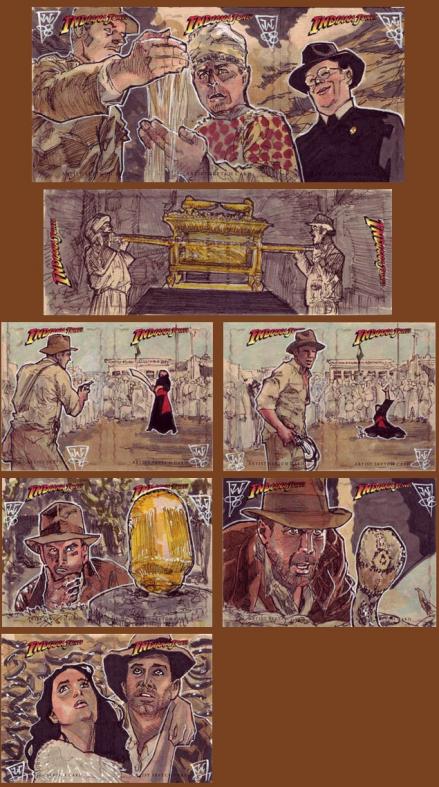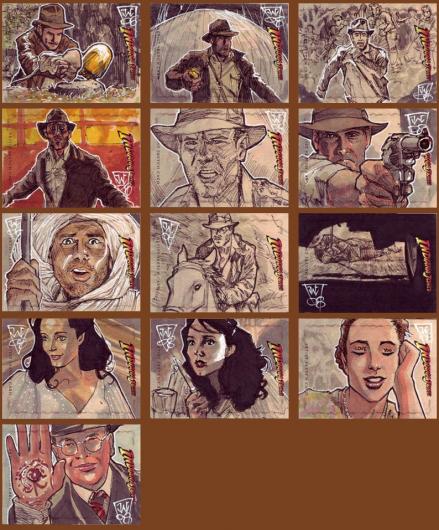 Photo credits: IndySketchCards, StarWars.com
Cool Stuff is a daily feature of slashfilm.com. Know of any geekarific creations or cool products which should be featured on Cool Stuff? E-Mail us at orfilms@gmail.com.