Ask The Readers: More Cool Stuff?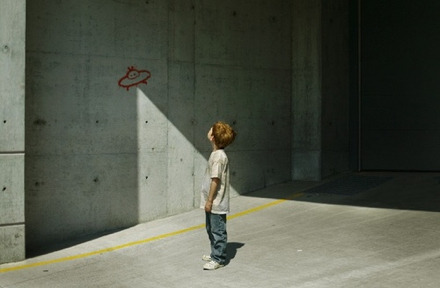 Okay, so our daily Cool Stuff feature has definitely taken off. We've gotten tons of great feedback, and each new post is more highly read than the last. But I'm starting to find the daily schedule rather limiting. I have a backlog of hundreds of submitted and found items to report on in future Cool Stuff postings. And with each new day, I add five more items to the ever growing list. It's becoming clear to me that I'll never be able to post all of these cool things on the current daily schedule. So I've been thinking of other options:
1. We could run more than one Cool Stuff feature per day. This would allow us to post cool stuff as it happens. I'm thinking two to three, in separate blog postings. I'm really against combining a bunch of cool stuff postings into one daily post. I like that each post is a separate cool thing. But posting 2-3 a day could crowd the already crowded landscape of /Film. On a regular news day, we have 12 postings in addition to the Cool Stuff. And I've always tried to keep /Film to a maximum of 15 posts a day.
2. We could create a new Cool Stuff blog under the /Film banner (slashfilm.com/coolstuff) where we could post as much cool stuff as humanly possible. We would then continue to run one daily Cool Stuff article (the coolest of the cool) on the main page of /Film. That cool stuff article would feature links to the other cool stuff not posted on the main page. The creation of this Cool Stuff blog may need to wait until our new design launches (which I hope will happen by early April).
3. KISS – Keep it Simple Stupid. Continue posting just one cool stuff item on /Film daily. This will limit the postings to only the coolest of the cool.
I'd like to get the feedback of you, the readers. Please comment below or e-mail me directly.
photo via: wooster