The Boondock Saints 2 Gets A Greenlight?!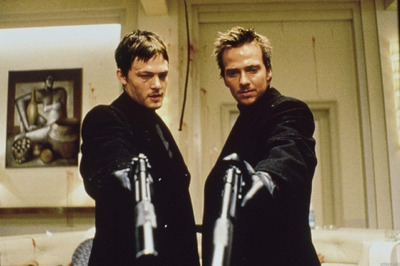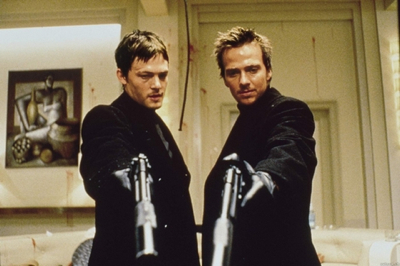 Troy Duffy has a big announcement for St. Patrick's Day: Boondock Saints 2 might be happening after all. According to Duffy, Sony Picture Studios has greenlit The Boondock Saints: All Saints Day, and the original cast (with the exception of Willem Dafoe) are excited to return. Duffy claims that the film will begin shooting Summer 2008. He made the announcement in a video posted on his YouTube account earlier today (thanks to /Film reader IronMonger for sending this in). The video was quickly removed from the video sharing site, but can be seen below.
[flv:http://media2.slashfilm.com/slashfilm/trailers/boondockgreenlit.flv 460 356]
After having seen Overnight, a documentary on the making of the original Boondock Saints and the meltdown of Troy Duffy, I'm not quite sure this will actually happen (yes, even after an official announcement). I am however a huge fan of the first film. Many believed the original screenplay was on par with Quentin Tarantino's early work, the finished film – not as much (again, see Overnight). Despite poor reviews and non-existent box office (Mojo lists a domestic total of $30,471), The Boondock Saints quickly became a cult classic among film fanatics.
Duffy announced in March 2002 that a second film had found financial backing and would have twice the budget of the original film, and "experience a theatrical release." But legal problems delayed the project again and again.
Discuss: Do you want to see a Boondock Saints sequel? Will it ever actually happen?