Christian Bale Talks "Batman 3" Sequel To The Dark Knight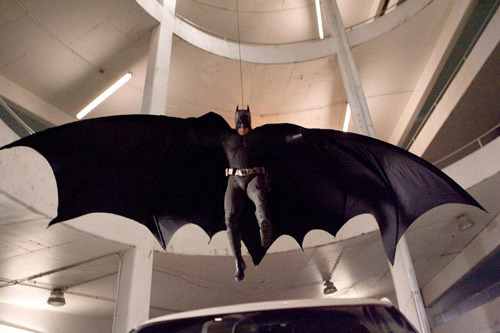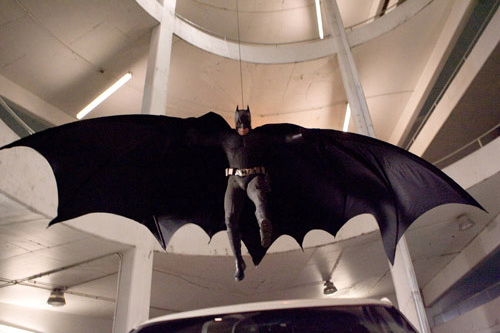 Can you imagine if The Dark Knight was the last Batman film for actor Christian Bale? Clearly no person plays more into the monumental equation of a trilogy starring him than director Christopher Nolan. Bale recently spoke with EW about a second sequel to Batman Begins, or as the odd interviewer incorrectly called it, Batman "film number six"(I counted seven, Peter counted eight with the Adam West film)...
Interviewer: So do you think there will be a part 3 of Batman?
Christian Bale: Um, look, let's wait and see...
Interviewer: Or, I guess it'd be part 6.
Christian Bale: No, no, no, no, no. [Smiling] Part 3 is what I'd consider it, yeah, I don't say part 6. Batman begins – that was the beginning there, with all due respect to the others. We are re-creating this. You know, obviously the decision is out of my hands. I would, knowing the Dark Knight story, I would like very much to complete a trilogy. And I think that knowing the story of The Dark Knight, it leaves you anticipating something that really can get very, very interesting for a third. Now, the question would be: Is Chris going to be doing it? Because to me I find it tricky to imagine working on it without it being a collaboration with Chris.
Sounds good, but it won't be cheap. Bale was signed for three films way back when, including a Batman "team-up" movie. There was a time when a third film in Nolan's series was strongly rumored to be the trial of the Joker (screenwriter David Goyer even said so back in 2006) but that piped down even before Heath Ledger's passing, and Two Face's appearance in TDK would also negate it.
With general interest already through the roof for TDK partially due to the best early trailer of the summer flock, and one of the strongest viral campaigns ever, the first sequel is going to rock registers and hopefully fanboys' minds as well. A third film would be ideal and everything points to it happening with Nolan and/or Bale at this stage. But hey, it's Hollywood, nothing is a sure thing.
Discuss: What are the chances we'll see a Batman 3? If Christopher Nolan suddenly (and uncharacteristically) said, "I won't do another Batman film unless it's the last one...and I mean ever!" would that be worth a Warner Bros. handshake?