First Look: Jamal Woolard As The Notorious B.I.G.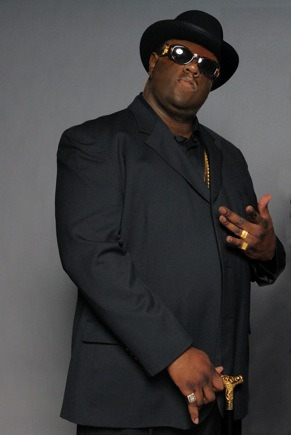 As announced earlier this month, Jamal Woolard will star as the lead role in Notorious, a big screen adaptation of the life of rapper Christopher Wallace a.k.a. The Notorious B.I.G.
Fox Searchlight sent us a first look of Jamal as B.I.G., and I must admit, he looks pretty dead on.
Jamal's casting isn't without controversy. New York Times suggests that Jamal had this part in the bag even before Searchlight's open casting call stunt last fall:
"Not part of the open call in New York in October, Mr. Woolard had been under consideration since November, and was quietly being groomed by the film's director, George Tillman Jr., before being officially selected. "We set up a boot camp for three months just for him," Mr. Tillman said from New York, where he is preparing to begin production with Robert Teitel, his partner in State Street Pictures.
Discuss: What do you think of Jamal Woolard as BIG?