Punisher: War Zone Website Launches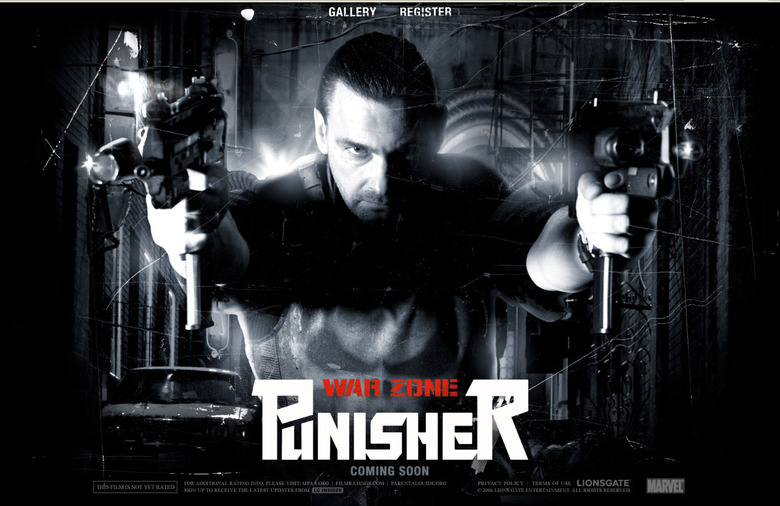 The official website for this September's Punisher re-do Punisher: War Zone is now online. The site is pretty bare right now, offering a mere two stills from the film, but the presentation is heavy on tone, with hushed police sirens, faint voices and a buzzing drone of dread all present as gunshots pierce glass and guns smoke on the image above. Actor Ray Stevenson (Rome) definitely has the character's stare of forthcoming death down. Check it out, and there's an option to register for updates as well.
Buzz on the Lionsgate/Marvel film is not the greatest, a lot of that due to the last craptastic Punisher with Tom Jane, but hearing that War Zone uses all of the fuel in its R-rated tank, is set in a gritty metropolis and not Floriduh, and then peeping the site makes me hopeful. And the fact that the director, Lexi Alexander (Hooligans) is a cool gal and a bad ass in her own right (re: karate champion)...I dunno, it seems to be clicking to me.
Discuss: When you think about Punisher: War Zone, what crosses your mind? What's the gnarliest R-rated comic book movie? The Crow? Sin City? Dolph's naked-meditating-in-sewer Punisher?