Steven Spielberg To Direct The First Adventure Of TinTin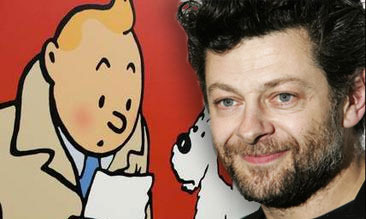 Last year it was announced that Peter Jackson and Steven Spielberg would be directing a trilogy of 3D performance capture films based on the popular comic book series The Adventures of TinTin created by Belgian artist Hergé. However, it was never revealed who would direct the first film. Andy Serkis, who will play Captain Haddock in the series, revealed to IndieLondon that Spielberg will in fact be tackling the series first.
"In fact tomorrow I'm flying out to start on Tintin. Steven Spielberg is directing the first one, and then Peter Jackson is doing the second. The bulk of the shoot starts in September but things got a little bit moved around after the writers' strike."
This means that Jackson will likely film the second film in the series. British scribe Steven Moffat penned the screenplay adaptation. The first film is currently scheduled to hit theaters in 2009 (although that could easily change).