New Domestic Speed Racer Trailer - What Do You Think?!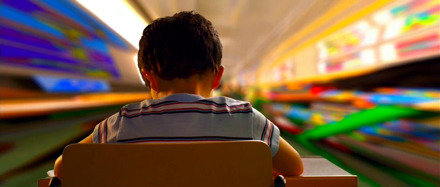 When The Wachowski Brothers announced they would be making a live action cartoon-looking adaptation of the classic anime series Speed Racer, I was all for it. When it was revealed that the film would be Rated G, because the brothers wanted to make a family film, I was still on board. But when the first teaser trailer hit, that was when I fell off the tracks, down a hill, and into a lake in another state. I argued against the merits of the film in second ever episode FightCast. And was even less impressed with the two international movie trailers released last week. To me (and many others) the action sequences look like a video game, and nothing more. The film appeared to be a disaster of epic proportions.
But then this new domestic movie trailer hit the interwebs, and I'm now feeling very confused and conflicted. I'm not sure if it was just well edited, or may-be I was completely wrong about Speed Racer (if so, I'll need at least a few days to wash off the egg on my face). But check out the new trailer for yourself, and tell me what you think in the comments below.
[flv:http://media2.slashfilm.com/slashfilm/trailers/speedracerdomestic2.flv 470 200]
You can also catch the new trailer in High Definition on Yahoo Movies. Speed Racer hits theaters on May 9th 2008.
Discuss: Could Speed Racer actually be good after all?