Final Pathology Movie Poster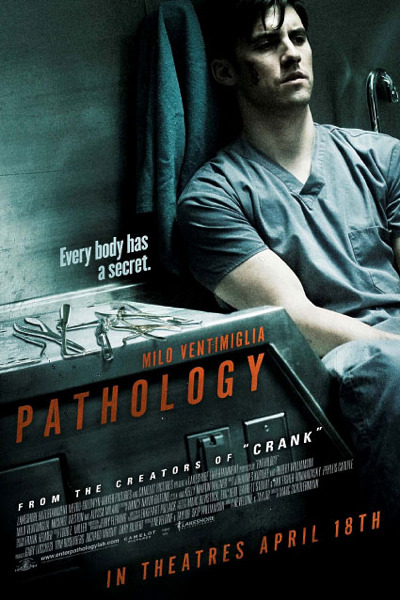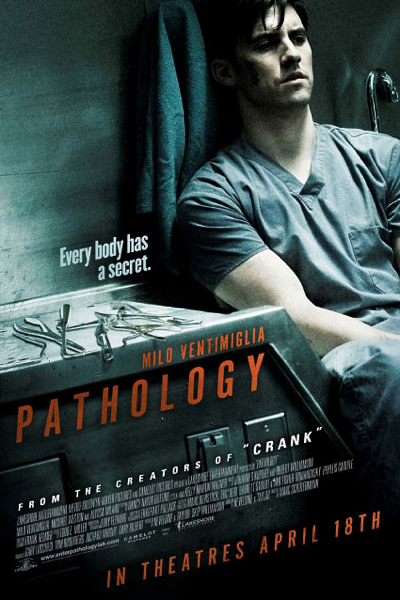 MGM and Lakeshore have released the final theatrical one-sheet for Pathology.  It's much better than the teaser poster that was released at comic Con. Written by Mark Neveldine/Brian Taylor, the madmen behind Crank, and directed by Marc Schoelermann, Pathology follows a group of medical residents studying pathology who devise a deadly game: to see which one of them can commit the perfect murder. Milo Ventimiglia and Alyssa Milano star. Pathology will hit theaters on April 18th 2008.
Discuss: Raise of hands, how many of you guys are still interested in seeing Pathology?