New Tropic Thunder Photos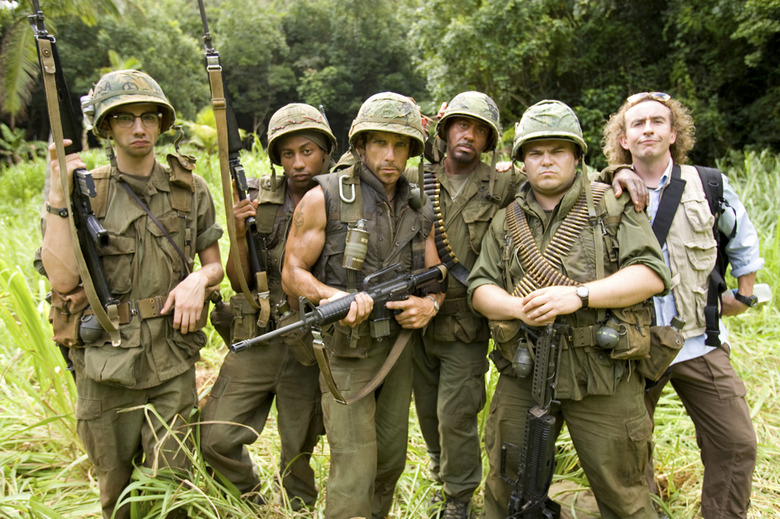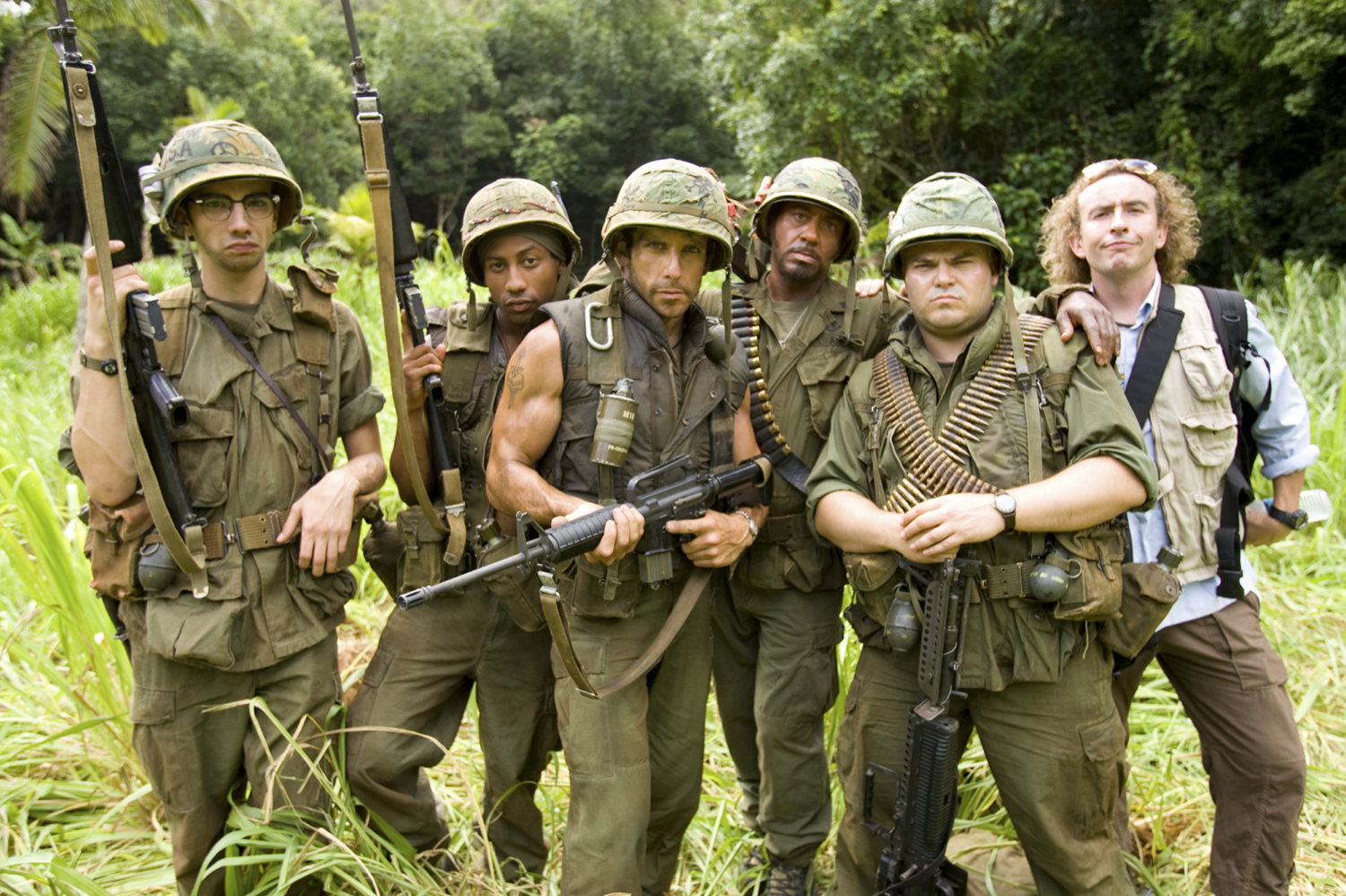 Last week Paramount premiered the first photo from the upcoming Ben Stiller comedy Tropic Thunder which featured Robert Downey Jr dressed as a black man. The movie studio has released two new photos and a official plot synopsis at Showest. As always, click on the photos to enlarge.
"When a group of actors shooting a war movie includes Kirk Lazarus (Robert Downey Jr.), an over-the-top Australian-born method actor who has gone to extremes to get into character, novice thesp Sandusky (Jay Baruchel), gross-out comedy star Jeff Portnoy (Jack Black), Four Leaf Tayback (Nick Nolte), the real-life inspiration for the film, pampered action superstar Tugg Speedman (Ben Stiller) and rap star Alpa Chino (Brandon T. Jackson). DreamWorks Pictures Presents A Red Hour Production A Ben Stiller Film "Tropic Thunder" starring Ben Stiller, Jack Black, Robert Downey Jr., Brandon T. Jackson, Jay Baruchel, Danny McBride, Steve Coogan, Bill Hader and Nick Nolte.  The film is directed by Ben Stiller from a screenplay by Ben Stiller & Justin Theroux and Etan Cohen based on a story by Ben Stiller & Justin Theroux. "
Tropic Thunder is scheduled to hit theaters on August 15th 2008.