Monsters Vs. Aliens: New Photo And Cast Revealed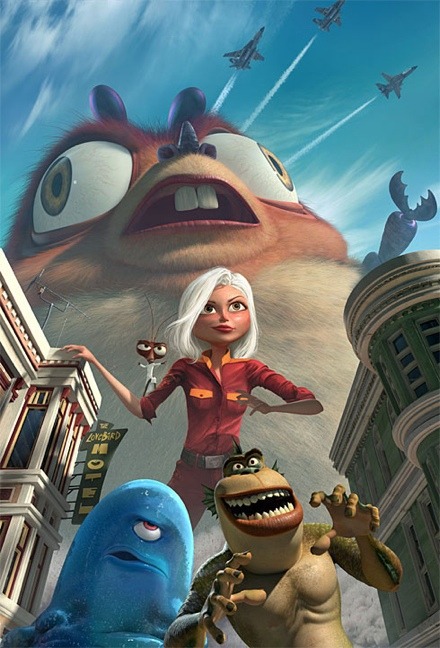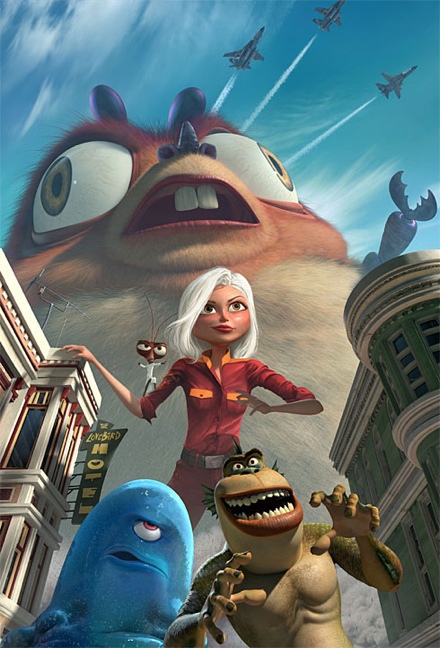 DreamWorks Animation has revealed the voice cast and released a new photo for their 2009 computer animated 3D film Monsters vs. Aliens.
Based on the horror comic Rex Havoc, the film attempts to reinvent the classic 1950's monster B-movie starring Reese Witherspoon as Susan Murphy, a California girl who, on her wedding day, has the bad luck to be hit by a meteor, which causes her to grow to be 49 feet, 11½ inches tall. Captured by the military, she's renamed Ginormica. The rest of the cast includes:
Rainn Wilson – the evil alien Gallaxhar
Hugh Laurie – Dr. Cockroach, Ph.D.
Seth Rogen – the jellylike B.O.B.
Will Arnett – the half-ape, half-fish Missing Link
Kiefer Sutherland – General W.R. Monger
Stephen Colbert – The President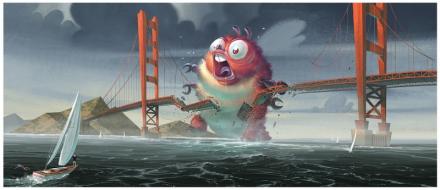 Sounds like an interesting concept, almost like a mainstream version of Grindhouse, but computer animated and in 3D. The voice cast also sounds very appealing. This will be Seth Rogen's fourth turn as a computer animated character over the a period of just one year (Spiderwick, Horton, Kung Fu Panda).
Monsters vs. Aliens hits theaters on March 27th 2009.Discuss: Is anyone interested in a computer animated 3D retro monster b-movie?
source: USA Today