Pixar's UP In 3D?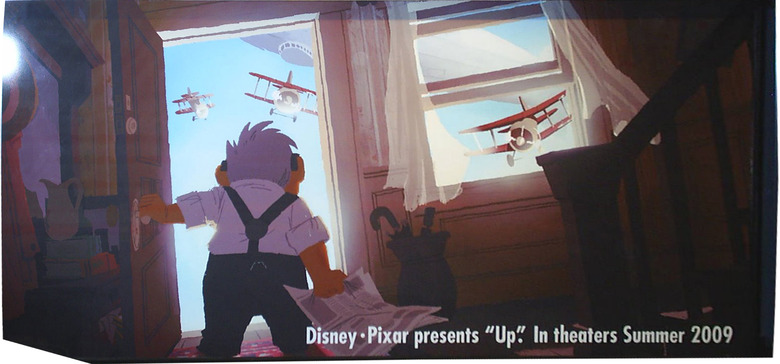 I've never been one to criticize Pixar. Even when they began production on a movie with talking Nascar cars, which fell in a place sooo outside of my interest range (because I still understood the mass appeal). And I've always loved Pixar's view on sequels and 3D. Things like "Sequels are not part of our business model" and "We'll only do 3D if the story compliments it" have been said many times in many interviews.
Then last year it was announced that the Bay-area based animation studio would be making a third Toy Story film. And then, in January, Disney made the big announcement that it would be released in Digital Disney 3D following the rerelease of the original two films, which would be remastered for three dimensional viewing.
But I thought that is where it would end. Maybe they would use 3D for future releases, but they sure weren't going to overuse this new gimmick/fad (not my words) just to make a few extra bucks, right?
Disney has officially announced at Showest that UP, Pixar's 2009 film will also be released in Digital Disney 3D. Who knows, this might not necessarily be a bad thing. Maybe the story could benefit from the technology. I sure haven't lost faith in the guys in Emeryville, as WALL-E is looking to be my favorite film the company has ever released. I'm just beginning to question the influence that Disney corporate might be having on this great computer animation studio.
Discuss: Is Disney starting to have a negative influence on Pixar?
source: ComingSoon