The Dark Knight: New Photos And Set Report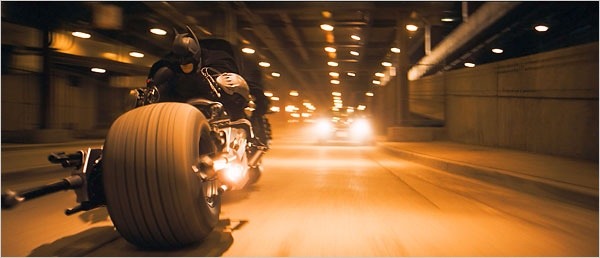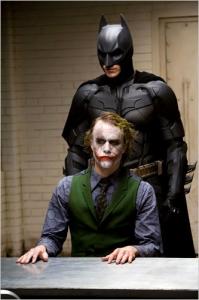 The New York Times has a nice set visit feature on The Dark Knight. I would recommend you read it, but even the first paragraph features a pretty major spoiler. Sure, it was something we wrote about last year, but we gave you full warning, placed it after a jump, and were still criticized heavily for publishing it.
Check out some of the new photos above and below. Click on the images to enlarge. I have also excerpted a few of the more interesting/revealing but spoiler free paragraphs:
"It picks up where 'Batman Begins' left off, with Mr. Oldman's police lieutenant, Jim Gordon, warning about the perils of escalation: that Batman's extreme measures could invite a like response from the criminal element. And sure enough, a deadly new villain, the Joker, emerges to wreak havoc."
"In a political context this would politely be called an "unintended consequence." (Gotham as Baghdad, anyone?) Mr. Nolan doesn't deny the overtones. "As we looked through the comics, there was this fascinating idea that Batman's presence in Gotham actually attracts criminals to Gotham, attracts lunacy," he said. "When you're dealing with questionable notions like people taking the law into their own hands, you have to really ask, where does that lead? That's what makes the character so dark, because he expresses a vengeful desire."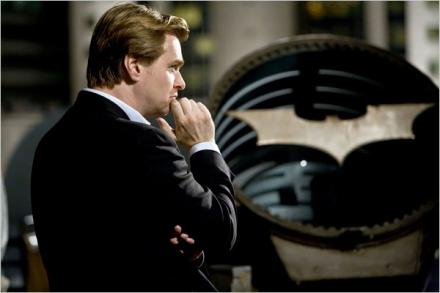 "All the talk of darkness obscures what may come as an aesthetic surprise in "The Dark Knight": the creepy shadows and gothic Wayne Manor are gone, replaced by sleek towers, shiny surfaces, bright lighting and the vistas of a city with shoulders bigger than Batman's. "I've tried to unclutter the Gotham we created on the last film," said Nathan Crowley, Mr. Nolan's production designer. "Gotham is in chaos. We keep blowing up stuff. So we can keep our images clean," setting a solitary hero against the vastness of Chicago."
You can read the full New York Times article online now.