Judd Apatow's Knocked Up Follow-Up Announces Cast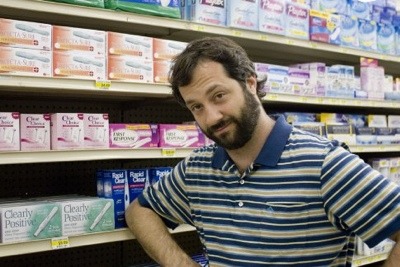 Judd Apatow's directorial follow-up to Knocked Up and The 40-Year-Old Virgin has announced its principal cast:
Adam Sandler
Seth Rogen
Leslie Mann
Apatow is the sole writer of this project, and details are being kept under wraps. Apatow might make an appearance at SXSW tomorrow for the premiere of Forgetting Sarah Marshall, and if that happens, I would expect some details to be revealed. The yet-to-be-titled movie will begin production in late Summer or early Fall, and is a co-production of Universal Pictures and Sony Pictures Entertainment.
Discuss: Since we have no idea what this movie could be about, using the cast listing, what do you think the film's plot may be about?