SXSW Movie Trailer: Super High Me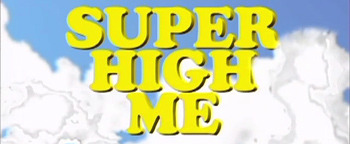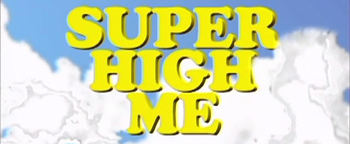 What would happen to your brain and body if you smoked good weed for 30 days straight? That is the premise of comedian Doug Benson's Morgan Spurlock-one-upping documentary Super High Me. The film is currently showing at South By Southwest in Austin, Texas, and while Peter hasn't seen it, reviews thus far have been favorable, with many expressing respect for the extensive tests Benson puts himself through. He even, uh, went weed-sober for 30 days before the wake-and-bake trials started.
But the trailer? Well, the trailer is just bongs, smoke clouds, nuggets, stoned delays, laughing, and there's a cameo by fellow comedian Brian Posehn. Oh, and there's a little medical marijuana debate in there too for good measure. If you're wondering about the outcome, Benson's SAT scores were higher stoned, his sperm count actually rose during his month-long weedathon, his psychic abilities were higher stoned, and I'm guessing he continues to toke up regularly. The downside? He gained eight pounds and made a doc on the cheap that practically forces lazy critics to write "this film deserves the good buzz, no pun intended."
Super High Me, starring Doug Benson, Brian Posehn, Sarah Silverman, Zach Galifianakis and Bob Odenkirk is currently on the festival circuit and will be available on Netflix in June '08.Discuss: Should weed be legalized? What is the greatest stoner movie of all time? What other vices would make for good 30-day docs? Don't watch There Will Be Blood stoned. Do any Slashfilm Cali readers have a medmar prescription?