Andy Samberg's SNL Digital Short "Hero Song"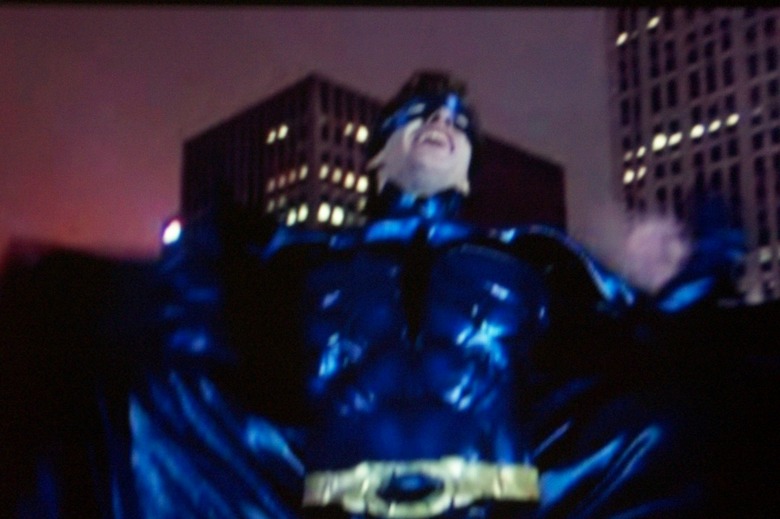 Last night's Saturday Night Live was pretty good, with the cast managing to maintain its surprising post-strike energy and wit. Host Amy Adams needed to be sedated though, anyone else notice? The highlight was a new superhero-spoofing SNL Digital Short starring cast member Andy Samberg entitled Hero Song.
Playing a Big Apple yuppie who is increasingly distressed over the city's rising (and totally inexistent) crime wave, Samberg's voice builds and crescendos like Gerard McMann's '80s smash "Cry Little Sister" from The Lost Boys soundtrack. Even better however is when his faux-empathetic yuppie decides to become a superhero while shouting the lines, "And so I rise from the ashes, the people need a superheroooooo, someone to save them" from a cliche rooftop. His costume pays homage to Chris O'Donnell's completely homoerotic Robin from Batman and Robin, and also pays homage to a shiny, deflated party balloon. Let's just say this guy gets what he deserves. New Yorkers will be especially satisfied.
Discuss: Who was a bigger wanker, this guy or O'Donnell's Robin?