Did Steve Wiebe Reclaim His Title As The King Of Kong?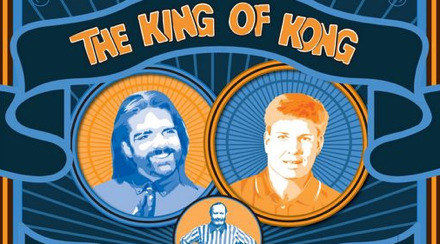 On Wednesday we told you that Steve Wiebe, noted Donkey Kong competitor and star of the 2007 documentary The King of Kong, was going to attempt to set the Donkey Kong World Record at Microsoft's MIX08 event tonight in Las Vegas, with referee Walter Day in attendance. Many readers have commented and e-mailed me asking if Wiebe was able to defeat champion Billy Mitchell's score of 1,050,200 points. A few minutes ago we received the following unsolicited e-mail:
"Steve scored approx. 929,000 and reached the kill screen I believe... Great effort... Thanks, Billy Mitchell"
That's right, THAT Billy Mitchell e-mailed us to brag that he is still the record holder. I'm sure anyone who has seen the fantastic documentary has something to say about this...