Cool Stuff: Environmentally Friendly Hobbit Home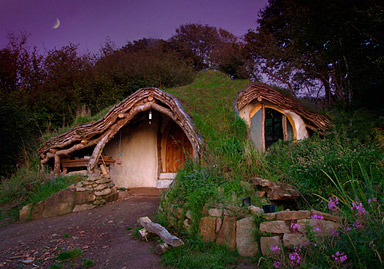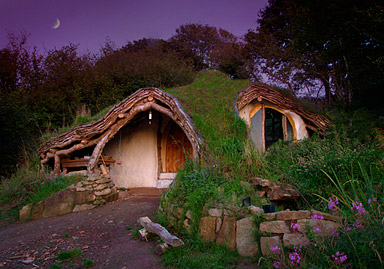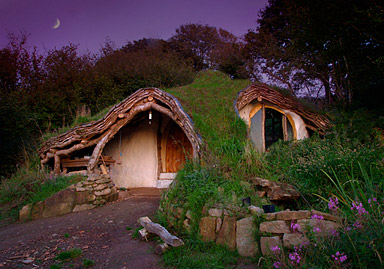 Like any smart 20something, I am looking to retire in the next year or so, or at least go far far away to a land where the Drudge Report and Nick Denton have no reach. A loyal Slashfilm reader in Miami named 'Hot Turtle Sex' directed me to the following link belonging to a Welsh family of four (two cute kids). Using the architectural technique of "earth sheltering," they have created a cozy home literally built into the earth that shares a helluva lot of resemblance to a hobbit hole and The Shire in J.R.R Tolkien's The Lord of the Rings.
The Dale family claims to have no real knowledge of architecture and says they built the home for 3,000 pounds (about $7,000) over a three month period using, get this, a "chainsaw, hammer, chisel, little else really"; also "men, lots of heavy lifting." I dig/relate to how the men ended up being mistaken for "yetis" near project's end. The home is insulated with straw, has solar panels, a skylight, a spacious loft bedroom, a "compost toilet," charming slugs and charm for days. I'm left wondering if the children were delivered by storks and if those storks deliver beer (oh wait, they brew their own).
They want to inspire others to create eco-friendly, low-impact hobbit-like homes and frown upon exposing infants to toxic modern day construction materials. Are you up to it? I'm so down. If you're a Slashfilm reader residing in Wales, get involved directly.
More photos after the jump.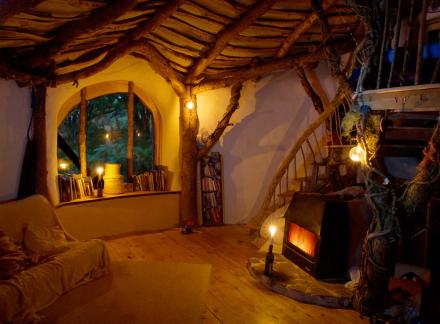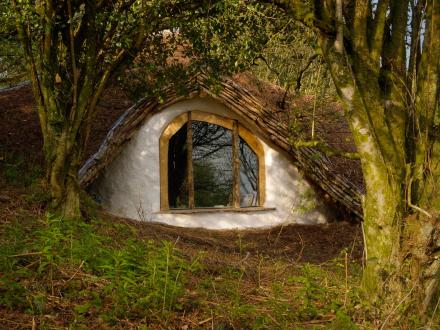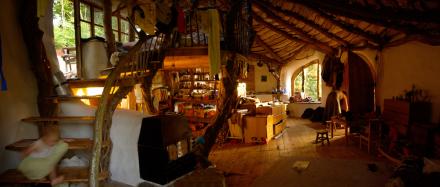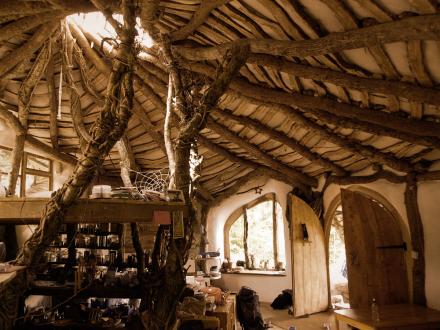 Discuss: Are you considering the hobbit lifestyle? If a four foot guy wobbled to your door and said that you could retire now but you had to live in a hobbit-hole for the rest of your life, would you jump at the chance?