First Official Look: Kevin Smith's Zack And Miri Make A Porno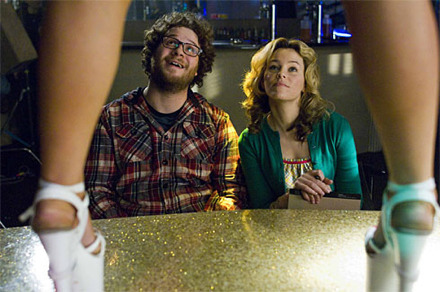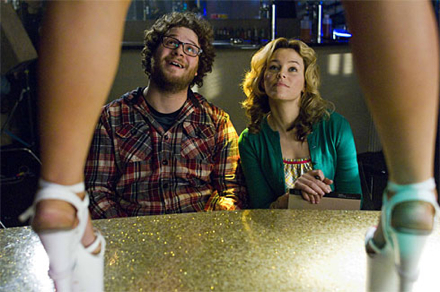 With less than two weeks left on principal photography, the first photo from Kevin Smith's new comedy Zack and Miri Make a Porno has hit the interwebs. The film stars Seth Rogen and Elizabeth Banks as broke friends who decide to make a porn video to pay off their debts. "In the process, they uncover romantic feelings for each other."
"The two leads (and entire cast) have remained brilliant. The first porno scene is spellbinding; funniest scene I've ever put on film," Smith writes on his official website. "And ladies? [Jason] Mewes does full-frontal."
Jeff Bock, an analyst with movie tracking firm Exhibitor Relations, claims that Zack and Miri Make a Porno is "one of the best titles of the year," and that with Seth Rogen as the leading man, Smith has the potential of making more than his usual $20-$30 million.
"What's weird about it is, it's dirty. But it's so incredibly sweet," Smith told the newspaper.
Expect Zack and Miri Make a Porno to hit theaters sometime in Fall 2008.
Discuss: Who is excited to see Zack and Miri?
source: USA Today