There Will Be DVD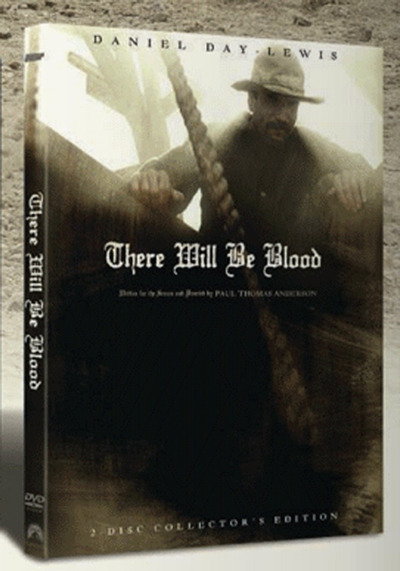 On April 8th, I know what I'll be buying.
So far, information is limited as details have not been officially announced, but Paul Thomas Anderson's There Will Be Blood will be released in both a 1-disc and 2-disc special edition DVD. The single disc release will feature the movie in anamorphic widescreen with dolby digital 5.1 surround audio, but no extras.
The two disc special edition will include three featurettes, titled "Dailies Gone Wild," "The Story of Petroleum," and "15." The 2-disc Collector's Edition DVD will include 15 minutes worth of deleted scenes and both the teaser and theatrical trailers. A High Definition release is also planned, but no one is entirely sure if it will be Blu-ray or HD-DVD. I was hoping that Paul would record a commentary track for this film, but I can understand why he probably didn't.
via: redvines