Cool Stuff: Anime Style Indiana Jones Figures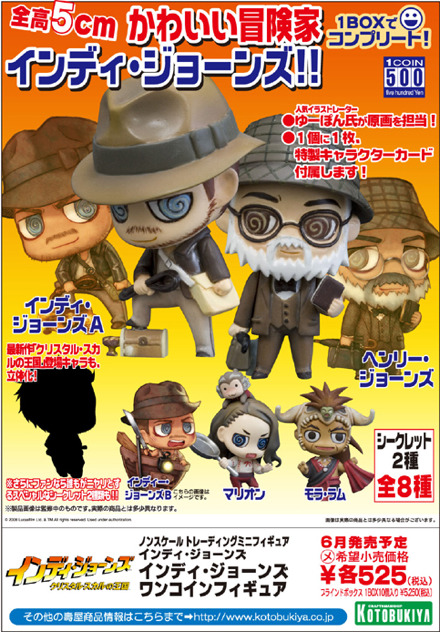 Kotobukiya will be releasing a series of cute 5 cm high (1.97 inches) Indiana Jones "one coin figures". The set will include eight different figures, two of which are "secret characters: Indiana Jones, Indiana Jones in a mine cart, Henry Jones Sr., Marion Ravenwood, and Mola Ram. If I had to guess, I would say the silhouettes of the secret figures are likely Shia LaBeouf and Cate Blanchett's characters from Indiana Jones and the Kingdom of the Crystal Skull. Three secret figures are randomly dispersed inside each factory sealed box "for unveiling later."
I always love the cute-ification of my favorite movie characters in statues and figurines, but I've learned by posting about the Star Wars Mighty Muggs that not everyone agrees with my tastes. These new figures are done in a cool anime style. That only thing I'm not a fan of is the spiral eye design.
The One Coin Figures will be on sale in Japan starting in June for 525 Yen (about $5 American).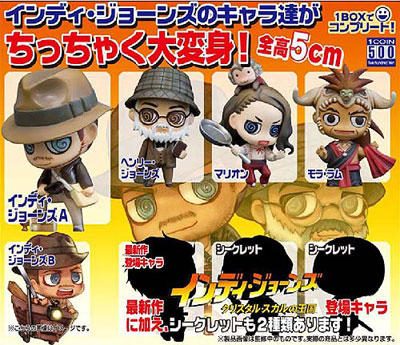 source: indyjones.jp