Platinum Dunes To Remake Roman Polanski's Rosemary's Baby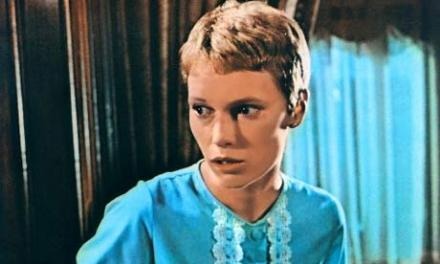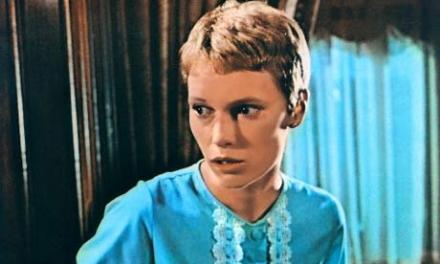 Follow me as we once again ride the slippery mud (s***?) slide that is Hollywood's modern remake obsession. Blowing a loud horn all across Movieland today, STYD reports that Michael Bay's production company, Platinum Dunes, is on the hunt for writers to pen a remake of Rosemary's Baby, the 1968 classic horror film directed by Roman Polanski.
Platinum Dunes is already on many a horror fan's hit-list for their upcoming remake of Friday the 13th (which I'm cool with) and their scheduled remake of A Nightmare on Elm Street (which I'm not cool with). But Rosemary's Baby remains one of the most respected and classy horror films ever made, on par with Stanley Kubrick's The Shining and Alfred Hitchcock's Psycho; a remake treatment characteristic of PD, which means high gloss T&A&S&M, is mighty hard to swallow.
The original film tells the tale of a New York married couple (Mia Farrow and John Cassavetes) that moves into an equally stunning and freaky building and befriends an odd elderly couple. The wife, Rosemary, become pregnant, and is stricken with a heavy dose of Polanski's signature swirling paranoia. The baby, you see, is no less than the spawn of Satan, and everyone is in on it.
The Dunes' producing team of Bradley Fuller and Andrew Form is seeing this one through the womb of hell over at Paramount. And yes, they're also delivering the remake of Hitchcock's The Birds. Do you think Platinum Dunes has a flashy delivery room filled with vacant cribs labeled The Exorcist, The Burning, The Thing et al.?
Discuss: Should Michael Bay play the devil, or should Satan himself make a cameo to celebrate a new creative low in Hollywood? Is there a horror film you think is perfect for P. Dunes to remake?More Discuss: Out of curiousity, are you guys and gals tired of "remake backlash?" Not to sound like a late night infomercial, but do you find it harder and harder to give a damn, since smash-and-grab remakes of classic films are nearly inevitable these days?