Drew Struzan Does Hellboy 2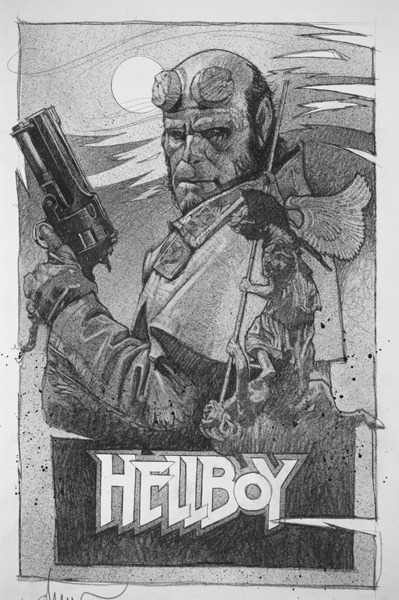 CHUD has learned that Guillermo del Toro has commissioned legendary poster artist Drew Struzan to create a poster for Hellboy II: The Golden Army. The duo collaborated for the first film, but the geniuses at the Sony Pictures marketing department thought it would be better to copy the style of Fox's successful X-Men franchise. Check out Struzan's unused original art for Hellboy below.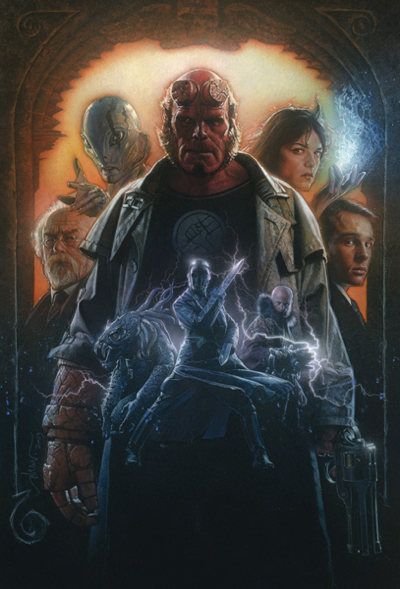 For those who don't know, Drew Struzan has created some of the most memorable movie poster art of the last 30 years: Star Wars, Indiana Jones, Back to the Future, E.T., Harry Potter, Jurassic Park, The Muppets, Blade Runner, First Blood, An American Tail, and The Goonies.