Cool Stuff: Tyler Stout's Movie Poster Art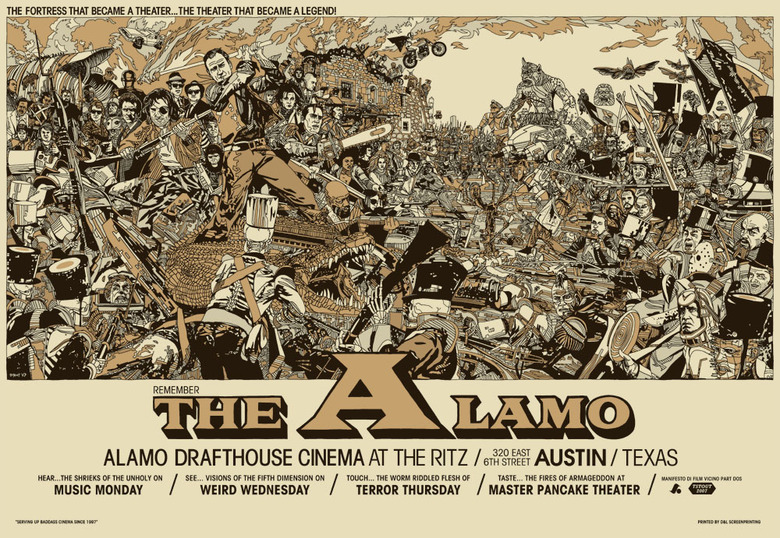 I'm ashamed to admit that just recently became aware of the poster artwork of Tyler Stout, although I've seen his work in passing. He's done work for a lot of bands, a lot of special screenings at the Alamo Draft House in Austin Texas, the Netflix Rolling Road Show, and some film festivals. Most recently you may have seen his artwork on the poster for Quentin Tarantino Presents Hell Ride, which premiered at the 2008 Sundance Film Festival.
I discovered Stout through this really impressive 2006 commemorative poster celebrating the Alamo Drafthouse Cinema (seen above, a photo of the original Alamo poster it is playing off of can be seen here). The did a reprint of this design to celebrate the opening of the Alamo Drafthouse Cinema at the Ritz (which is still available here). How Many movie references can you spot? Check out some close-ups of the piece above, and more of Stout's amazing movie poster art, after the jump.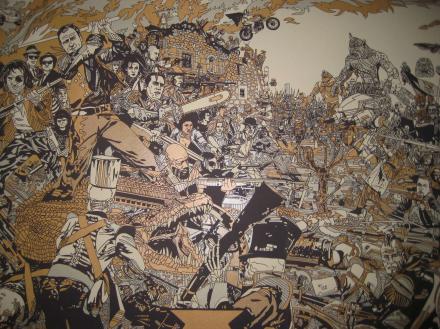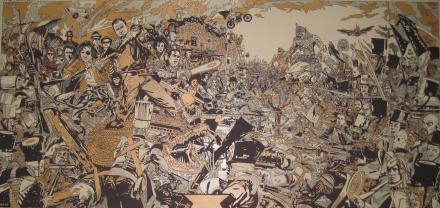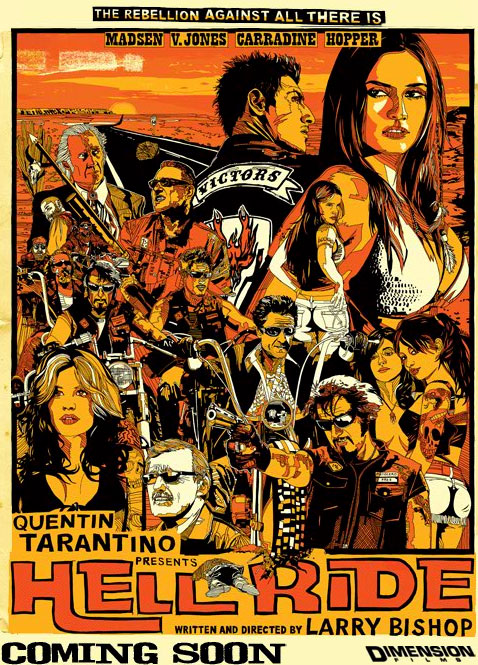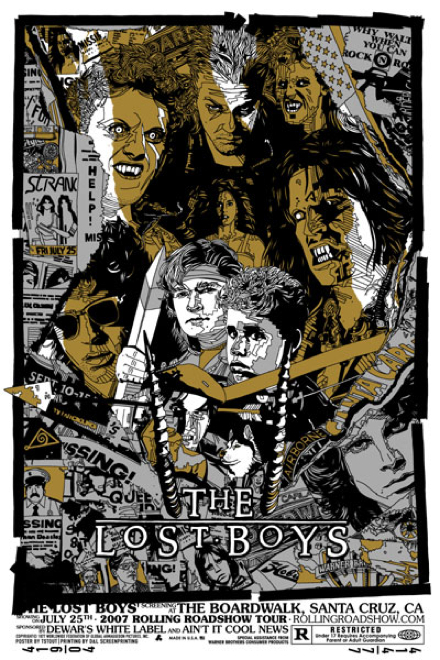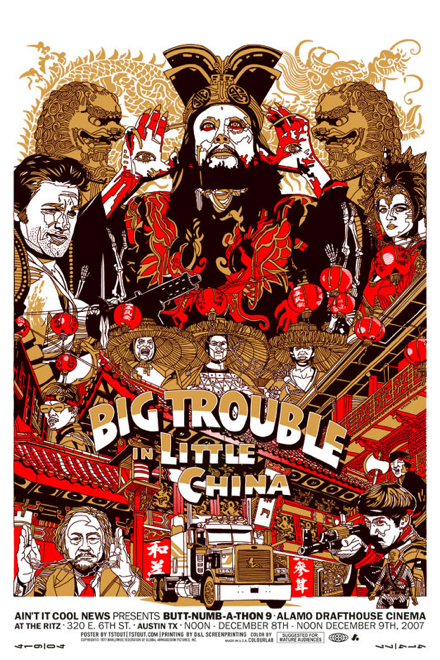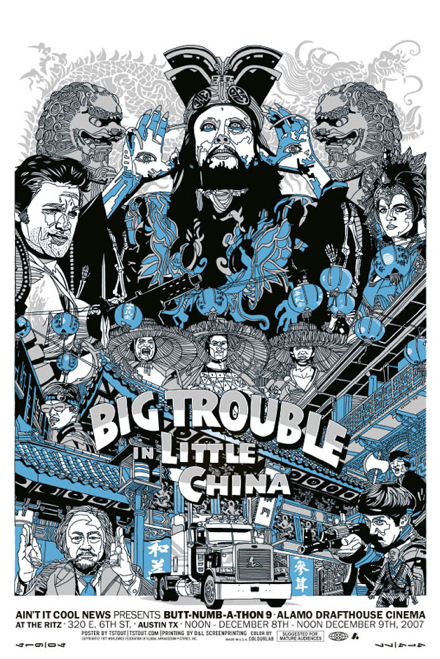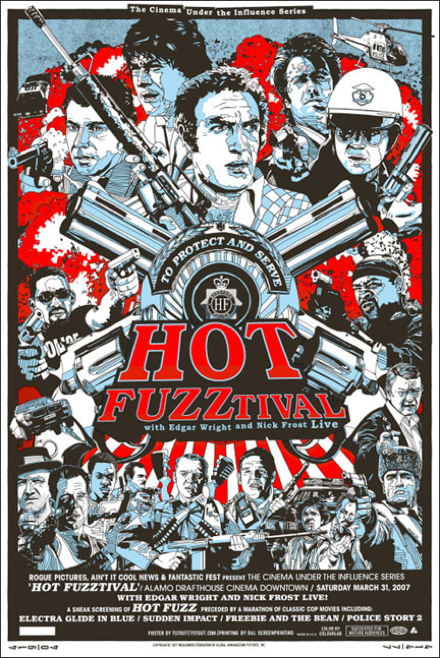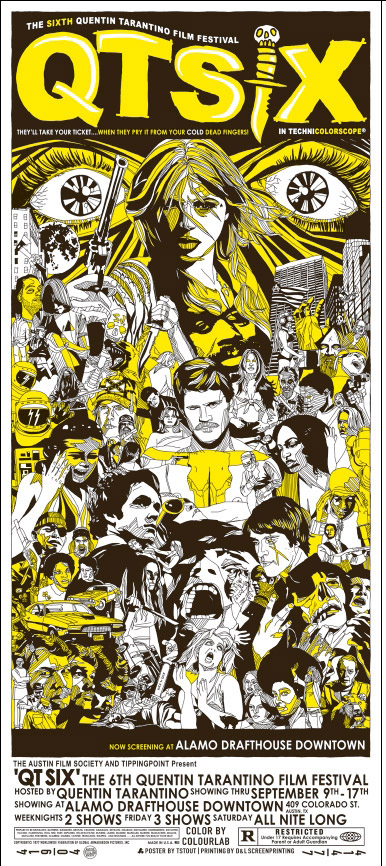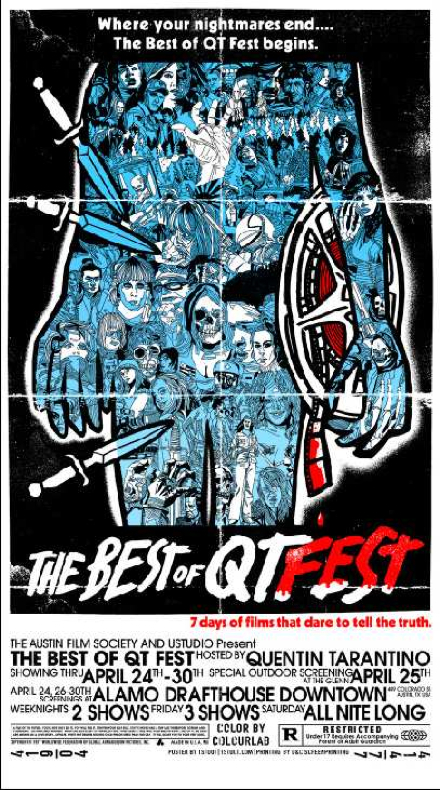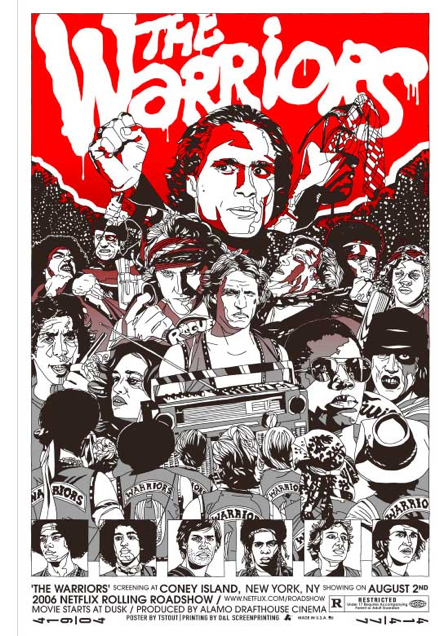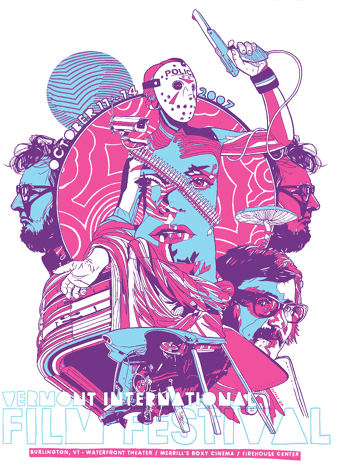 You can see more of Tyler Stout's artwork at tstout.com .
Cool Stuff is a daily feature of slashfilm.com. Know of any geekarific creations or cool products which should be featured on Cool Stuff? E-Mail us at orfilms@gmail.com.