New Photos: WALL-E In Total Film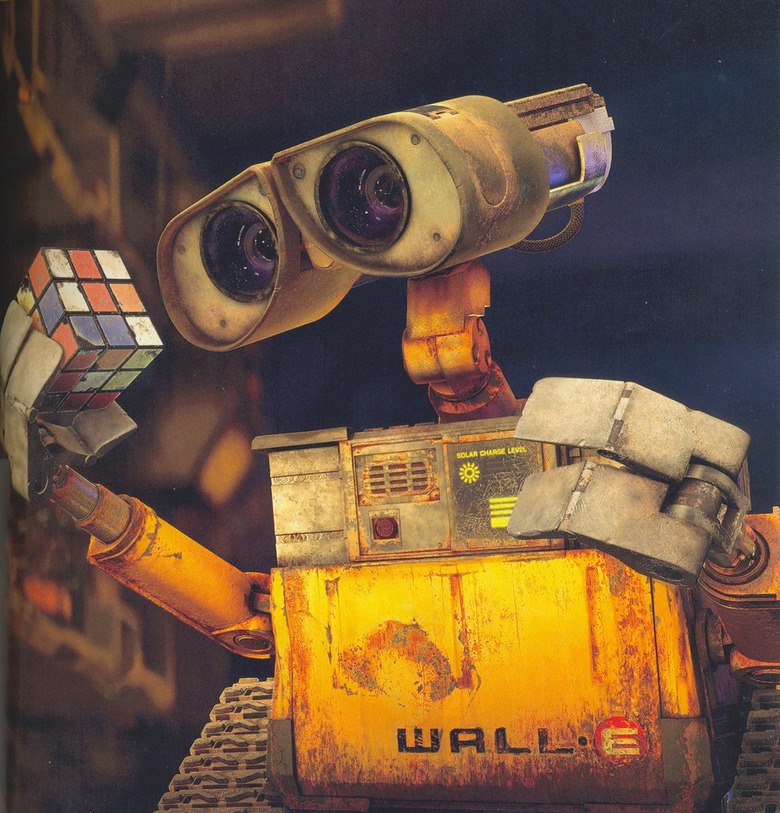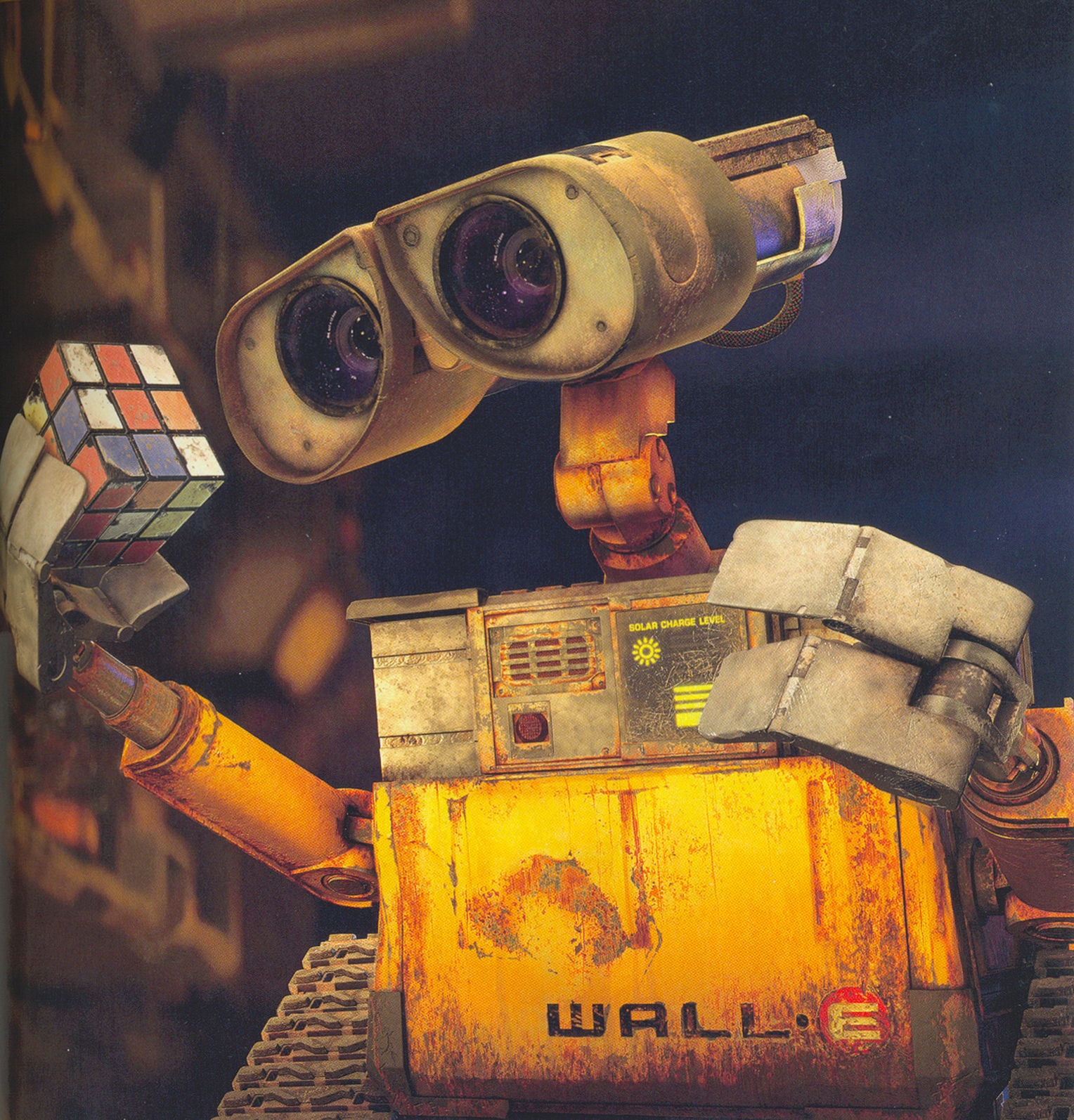 TotalFilm has an an article/interview with WALL-E director Andrew Stanton which features a bunch of new concept art, as well as the cute photo of WALL-E and the rubix cube seen above. Click on all the images after the jump to enlarge.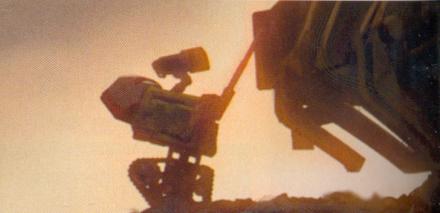 The only interesting tidbit from the article comes when Stanton talks about how live-action footage will be integrated into the computer animated film:
"There's been a lot of conjecture about the humans in WALL-E, but I want to make it clear: we're not compositing them like the characters in Happy Feet. In fact, the human characters in Ratatouille are more complex than in this movie. We found a way to make the real-world footage [of the musical Hello Dolly! and of Fred Willard as the president of mega corporation BuyNLarge] incorporate smoothly into the animated film thanks to some hybrid production design. The rest of the human characters are what our race has evolved into, basically human blobs – living couch potatoes."
We saw some of the musical footage superimposed on a television during the footage screened at WonderCon, and it was seemless. And believe me, I was one of the people who was really distracted by the live-action human characters in Happy Feet.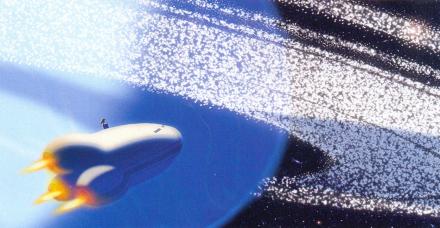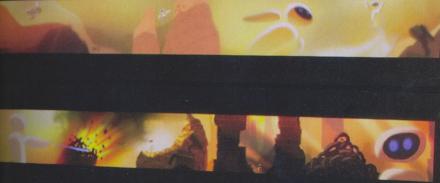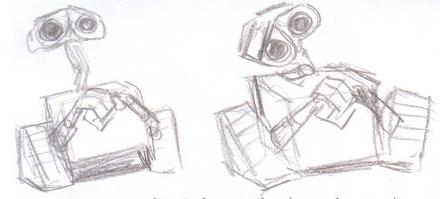 Thanks to UpcomingPixar for the scans, which we cut into neat digestible portions.