Cool Stuff: Indiana Jones Raiders Of The Lost Ark ArtFX Statue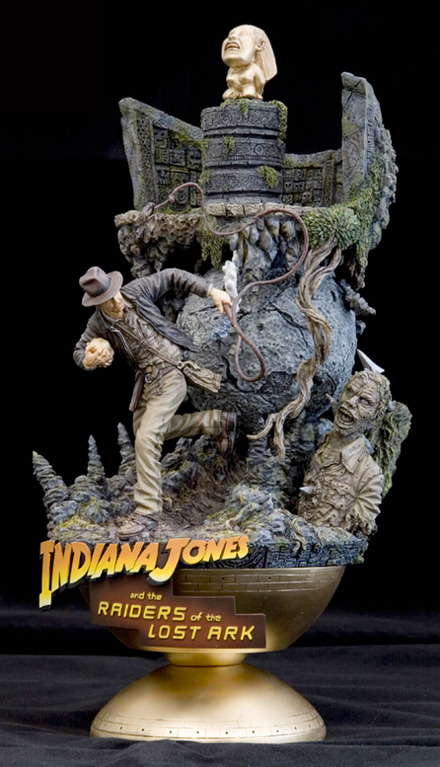 Kotobukiya's Raiders of the Lost Ark ArtFX Statue is one of the coolest pieces of Indiana Jones merchandise that I've ever seen.
A KOTOBUKIYA Japanese import, ARTFX Theatre is an innovative new concept which combines a movie's key elements into a hyper-detailed, three-dimensional collage. There will be four different Indy Theatres, with one based on each film in the series. The debut release takes us back to the original 1981 film that started it all: Raiders of the Lost Ark.
"Almost 12" tall, the intricate sculpting of this piece is hard to comprehend until you have viewed it in person. The side portray the incredible stone sculptures of the Peruvian shrine, and the top shows the infamous podium from the first scene in Raiders. With bullwhip flailing and idol in hand, Indiana Jones flees the temple with the now legendary gigantic boulder hot on his heels! Lesser men have failed in their quest for this object – look no further than the grisly torso on the right. I'm not sure if Forestal would consider such a fate "cashing in". The amount of detail in this diorama is simply stunning and will certainly be the centerpiece of any Indy collection."
The ARTFX Statue is a pvc plastic snap-fit kit that can be easily put together in seconds without glue or modeling skill. I was only able to find one website online currently taking preorders, and that is Forbidden Planet International, who is selling the 11" ARTFX Theatre Statue at 18% off for £69.99. I have no idea what the shipping rates to the United States might be but this thing just might be worth it. The Indiana Jones – Raiders Of The Lost Ark 11" ARTFX Theatre Statue is expected to ship in August 2008. More photos after the jump.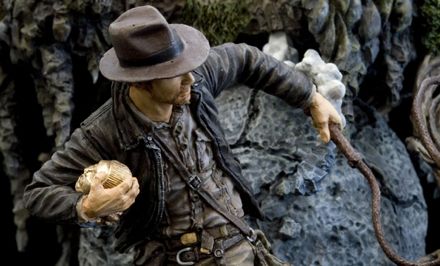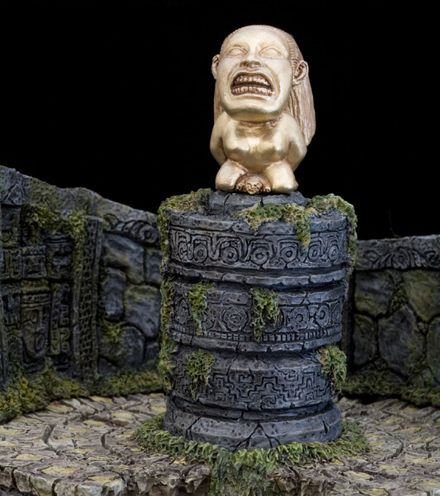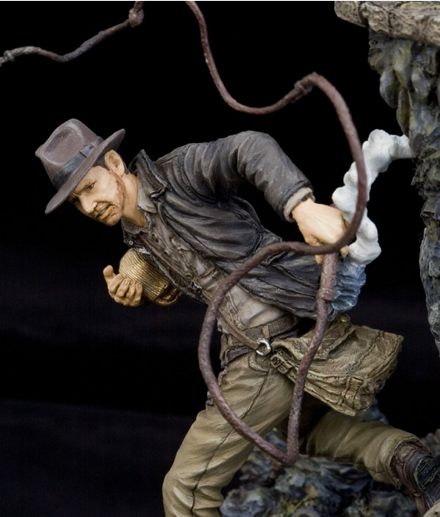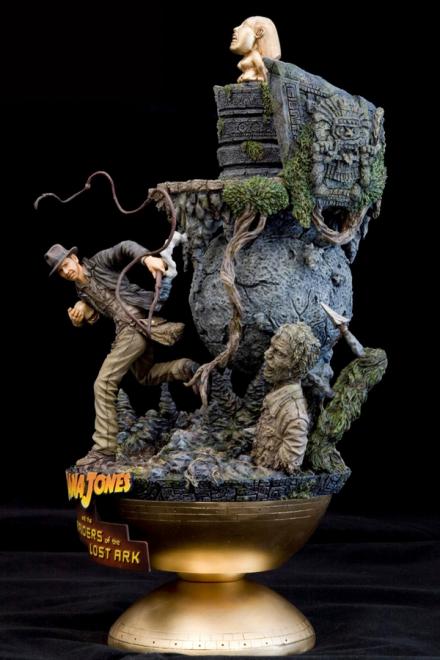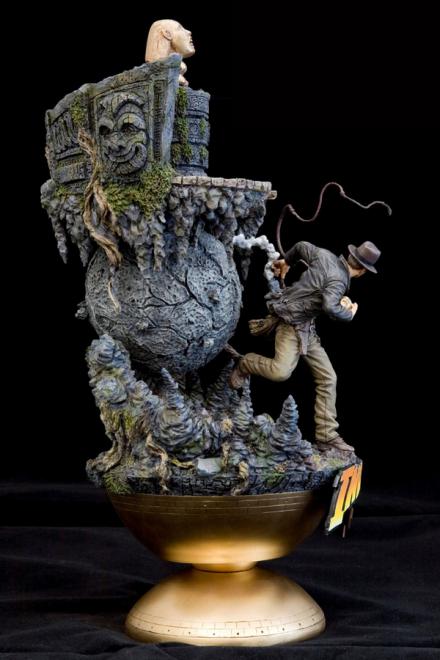 Cool Stuff is a daily feature of slashfilm.com. Know of any geekarific creations or cool products which should be featured on Cool Stuff? E-Mail us at orfilms@gmail.com.