WonderCon: Forgetting Sarah Marshall; Kristen Bell Talks Veronica Mars Movie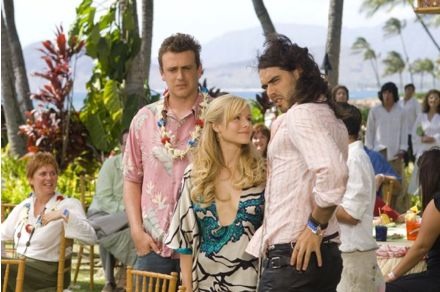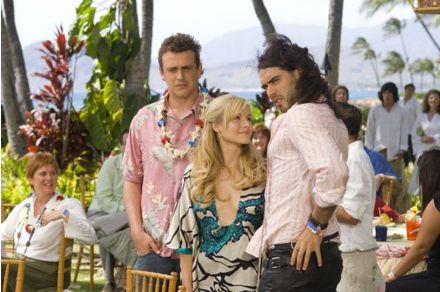 Director Nicholas Stoller, star and writer Jason Segel, producer Shauna Robertson, and stars Kristen Bell, Russell Brand, Jack McBrayer and Mila Kunis were at WonderCon to promote Forgetting Sarah Marshall.  Judd Apatow was expected to be there but couldn't make it because he's sick. The cast had great comic chemistry on stage, and had the audience laughing throughout. Most of the jokes probably wouldn't translate on the page, so I won't try to force it upon you. I'm not quite sure if Russell Brand was being himself or playing a character. Either way he's hilarious.
They showed a six minute clip reel which felt like a really extended trailer with all the funny parts of the film. Not SuperBad, but funny, in an awkward kind of way.
There wasn't much news relayed during the panel. The only interesting bit involved a fan who asked Kristen Bell about the future of Veronica Mars. Bel said that she would love to reunite with her Veronica Mars co-stars and crew, and that she hears rumors of a movie, but nothing's definite. She said if it happens, it needs to happen soon, as the cast is all getting a bit older.