New Iron Man Photos And... Movie Trailer?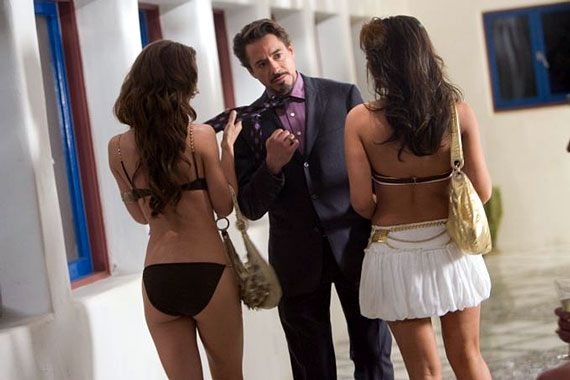 Tony Stark, the "playboy" billionaire.
ScreenRant has four new photos from Jon Favreau's Iron Man. Check them out below (and above).
Earlier today, Marvel reported that a new Iron Man movie trailer would debut during LOST. Many fans watched tonight's episode, but were left disappointed when no trailer premiered. Some website's speculated that maybe Marvel meant next week's episode. The comic book company appears to have since removed the article announcing the trailer. Other movie websites also removed their articles completely (can no one post a retraction now-a-days). I'm guessing that the new Iron Man trailer will premiere on Saturday during WonderCon in San Francisco, and then Paramount will make the official announcement regarding it's network premiere during Lost. I could be wrong.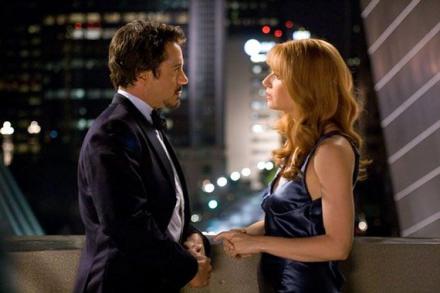 Tony Stark with personal assistant Pepper Potts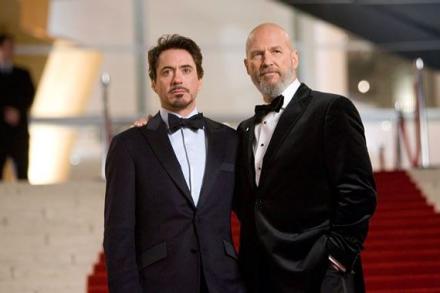 Tony Stark with his mentor and eventual nemesis Obadiah Stane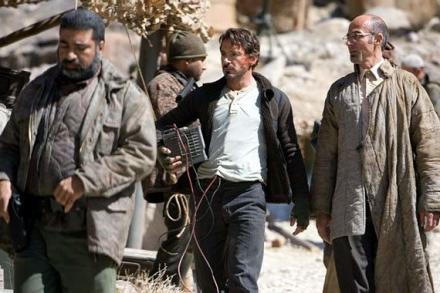 Tony Stark, the prisoner