Honest To Blog: Juno Is The Most Successful Indie Film In Six Years; DVD Details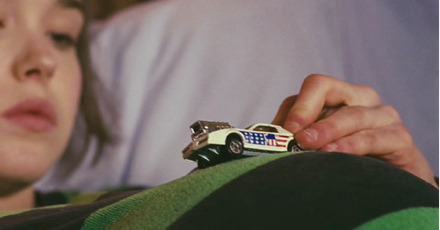 Fox Searchlight's Juno has now grossed over $143.1 million worldwide ($125M domestic), making the film the most successful independent movie since 2002's My Big Fat Greek Wedding (which grossed $241.4M domestically). Playing on 1,865 screens, the film continues to make over $6 million weekly. Variety also reports that "Juno also has the distinction of being the only film this year to remain on the top-10 box office chart every weekend since its debut."
Now one could argue that Juno isn't a independent movie because it was produced by a mini major movie studio. One could also argue that the film was made for next to nothing ($7.5 million) and was distributed in a platform release which depended on word of mouth. Either way, that argument is for another day, everyone who is anyone considers it an indie.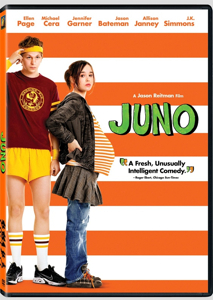 Fox Searchlight has announced that the little film that did will hit DVD store shelves on April 15th 2008. Fox Searchlight will release the film in 1-disc and 2-disc special edition versions, and on Blu-ray disc. The single disc release will include the film in 1.85:1 anamorphic widescreen, English Dolby Digital 5.1, an audio commentary by director Jason Reitman And writer Diablo Cody, 11 deleted scenes, a gag reel, a Cast & Crew Jam (whatever that means), and screen tests. The 2-disc special edition will include all of the previously mentioned features, plus 4 featurettes (Way Beyond "Our" Maturity Level: Juno â€" Leah â€" Bleeker, Diablo Cody Is Totally Boss, Jason Reitman For Shizz, and Honest To Blog! Creating Juno). The Blu-Ray release will include a English 5.1 DTS HD Lossless Master Audio, everything in the two disc special edition, a Fox Movie Channel Presents: Juno World Premiere and Fox Movie Channel Presents: Casting Session featurettes.
Meanwhile, And The Winner Is' Scott Feinberg is predicting a Juno win for Best Picture and Diablo Cody for Best Screenplay.