Ryan Reynolds To Play Deadpool In X-Men Origins: Wolverine? Other Casting Includes The Blob, Silverfox, Stryker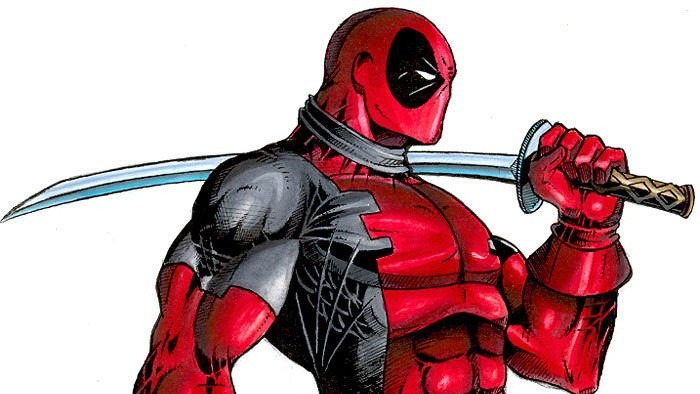 According to AICN, Ryan Reynolds (Definitely, Maybe) will definitely be suiting up to play anti-hero Deadpool in 2009's first X-Men spinoff X-Men Origins: Wolverine. Reynolds has been attached to the role for some time, including the character's own flick. This news arrives after several bits of casting info for the film have popped up as of late. Before we get into that, I don't understand why fanboy sentiment runs so high for Reynolds in this role. I mean, check out the image above (and yes, I liked the dude in The Nines).
Film School Rejects reports that The Blob, one of the more obese villains in comic lore, is set to appear in the Gavin Hood-directed summer tent-pole as well. What's more, their source says the character will appear as an actor in a fat suit (as opposed to CGI) and pegs the villain's weight at around 800-1,200 pounds (producers want the latter), which is several milkshakes past his comic book weight of 510. In the comics his skin and fat can absorb missiles, and cannot be punctured, making him a challenge to Logan. Has anyone tried middle school insults? No actor was named, but let's hope it's not Mike Myers.
As for the mercenary William Stryker, played previously in the X-Men films by Brian Cox, actor Danny Huston (30 Days of Night, The Kingdom) is set to play a younger version of the character according to JoBlo, against rumors that Dexter's Michael C. Hall was a lock for the part. Lastly, giving Wolverine a little relief from all of these heavily armed antagonists (also Liev Schreiber's Sabretooth) is the flick's love-interest, Kayla Silverfox aka Silver Fox, "one of the few female victims of the Weapon X project," and IESB says she'll be played by redheaded actress Lynn Collins (Bug, The Number 23).
I didn't expect this project to skimp and actually thought it'd be cool to see a less crowded X-Men flick, but The Blob news is definitely a surprise. Hugh Jackman wasn't kidding when he said this would be on the scale (if not bigger) of a regular X installment. No need to worry that this means too many villains in the pot just yet, especially if Hood brings a fresh creative direction as expected.
Discuss: What kind of vibe are you getting from this project thus far?