Christopher Lloyd Goes Back To The Future Again
Roads? Where we're going we don't need roads...

Christopher Lloyd has stepped back in front of the cameras, reprising the now classic role of Doc Brown from the Back to the Future trilogy. But sadly this film shoot was not for a fourth Back to the Future film. This time the mad time-traveling scientist makes an appearance in a new music video by Universal Motown recording artist O'neal McKnight Featuring Greg Nice.
If my calculations are correct, the last time Lloyd appeared as Doc Brown was in 1992 for live-action segments of the Back to the Future animated series (Actually, I just remembered that Lloyd also returned as the famous Doc for a Back to the Future Slot Machine in Las Vegas).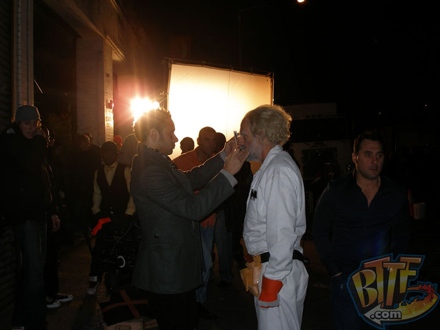 The new music video, directed by 'X', features a bearded Christopher Lloyd as Doc Brown and an adventure involving the DeLorean time machine. McKnight goes back to the future with Doc Brown to get a glimpse into his life and relationship with a beautiful lady whom he meets while at a New York City dance club.
No details on when the video will be released (or for that matter, where it will be played, since MTV no longer plays music videos, at least from what I gather). For now we'll have to settle for a set of these photo stills, and a behind the scenes video which is available for your viewing pleasure on BTTF.com.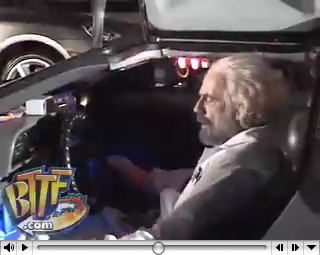 Discuss: Would you like to see a Back to the Future 4? Pitch me your story ideas!