Sylvester Stallone To Star In Cliffhanger 2: The Dam?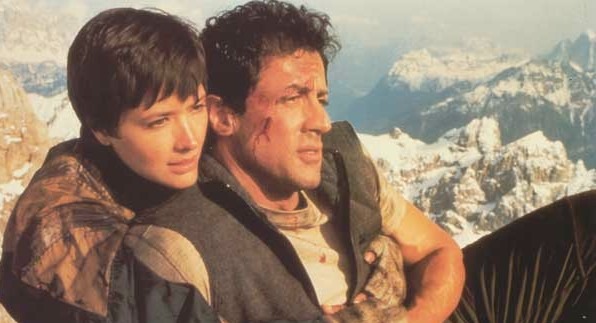 If true, this is a bad move. PR Insider reports that Sylvester Stallone is in negotiations with Sony Pictures to revise his character Cliffhanger, er, Gabe Walker, in a sequel to 1993's Cliffhanger, which grossed $84 million domestically and $200 million plus worldwide. The sequel will be entitled The Dam, which automatically makes me think of the "surefire" pitch that became 1996's megaflop Daylight: Stallone versus dam tunnel. And, I'm so sure, there are challenging cliffs to hang from on a dam.
"There's only one man for this job." – Guy in Hard Hat with Walkie Talkie
Stallone's Rambo is nearing $40 million domestic, but won't reach the $70 million heights of Rocky Balboa. Super Bowl weekend seemed to take out a chunk of its potential business, as word of mouth was overwhelmingly positive. Worldwide, the sequel is still rolling out, and the industry already views the film as a success; the press, another success story. As much as I think Stallone remaking Charles Bronson's Death Wish is uninspired, bookending another of his Golden Oldies, one memorable only for its atmosphere and a bug-eyed villain played by John Lithgow, narrows the scope of his latest comeback and opens up the punchlines.
Does anyone see potential in Cliffhanger 2: The Dam?