WWE Refuses To Stop Making Crappy Movies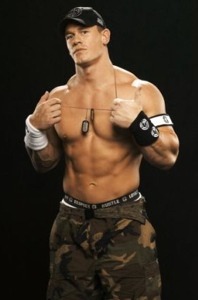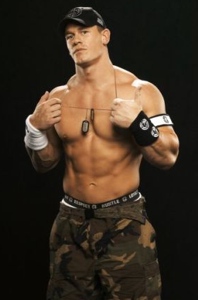 I'm not a pro wrestling bash-er. I use to be a fan back in that big boom. I actually believe there is untapped talent in the organization, and am shocked that World Wrestling Entertainment has been unable to produce one single watchable movie.
That said, I think Vince McMahon should give up on his movie dreams. The last three efforts (See No Evil, The Marine, and The Condemned) have an average IMDb user rating of a 5.1 (which is pretty poor by even genre movie standards). Made for an estimated $50 million, the three films have made less than $41 million domestically. Lionsgate dumped the wrestling entertainment company, but the WWE have found another sucker in the form of the Fox genre arm, Fox Atomic.
WWE is teaming with Fox Atomic to produce 12 Rounds, an action film about a New Orleans police detective whose girlfriend is kidnapped. Star wrestler John Cena will star alongside Steve Harris, Aidan Gillen and Brian White. Hack action director Renny Harlin has been tapped to direct. Harlin, best known for directing Die Hard 2, has been recently involved in some of the worst genre movies of recent years: Driven, Exorcist: The Beginning and The Covenant.
Production begins on February 25th in New Orleans. Good luck with that. Let's hope that the 133th round is direct to dvd.
source: Variety