The U.S. Movie Trailer For M. Night Shyamalan's The Happening
An international movie trailer for M. Night Shyamalan's The Happening hit the web earlier this month, but was quickly removed by Fox. I think it might have had something to do with the unrated nature of the previous trailer (which can still be found on YouTube). I loved the "mass suicide" sequence shown in that trailer, but criticized the trailer for showing very little of the real story which involved Mark Wahlberg and his family on the run.
The official trailer has now hit the interwebs. The new trailer is more mysterious, building towards the mysterious apocalyptic crisis. I know a lot of people love to criticize Shyamalan, it's become the in thing to do in recent years. But I think there is no denying that this trailer shows a lot of promise. Watch it now below.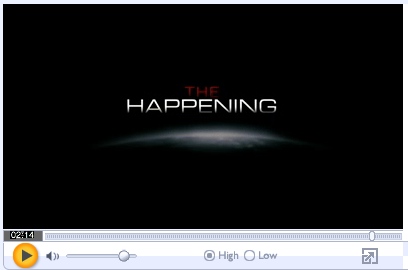 The Happening hits theaters on Friday, June 13th 2008.