Indiana Jones And The Mystery Of The Blues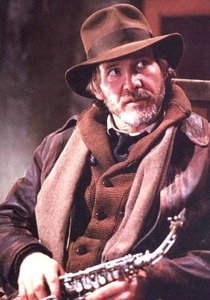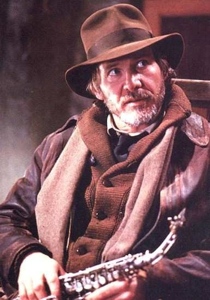 Okay, so you've just watched the new teaser trailer for Indiana Jones and the Kingdom of the Crystal Skull... But did you know that Indiana Jones and the Last Crusade was not the last time we saw Harrison Ford as Indiana Jones... Let's take a look back at a piece of history filed directly next to the Star Wars Holiday Special in the folder of cinematic atrocities we wish we could forget.
Ford appeared as a middle-aged Indy (age 50) in The Young Indiana Jones Chronicles in an episode titled The Mystery of the Blues, which aired in March 1993. In Indiana Jones and the Kingdom of the Crystal Skull, 64-year old Harrison Ford plays a 58-year-old Indiana Jones.
George Lucas called upon Ford to film a cameo as Indiana for the series' second season opener. They had already shot a sequence with a very old Indiana Jones and his grandson Spikes, but decided to reshoot the scene with Ford as a younger Indy. ford, who was busy shooting The Fugative at the time (which explains the beard), agreed to film the scene near his home in Jackson Hole, Wyoming. They prepped for a week, an filmed the four minute segment over the course of a day.
The segment begins with Indy and his Indian friend Gray Cloud snowbound in 1950s Wyoming trying to escape their pursuers who are after an ancient Indian pipe in Gray Cloud's possession. Watch the clip below thanks to DailyMotion.
contributing source: TheRaider