Pineapple Express Red Band Movie Trailer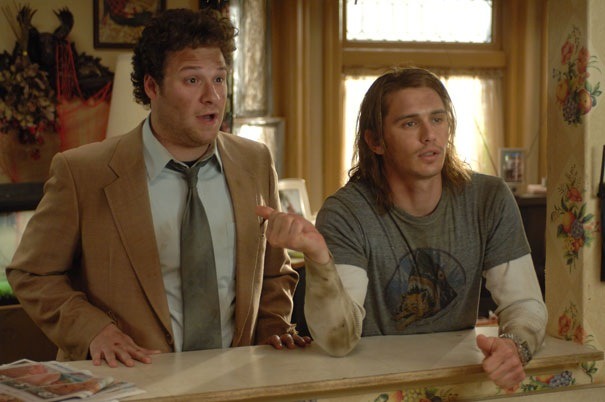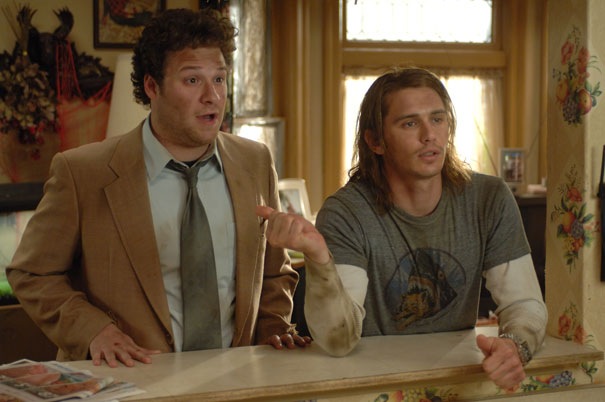 A Red Band (read: uncensored or R-rated) trailer for the upcoming Judd Apatow-produced comedy Pineapple Express has hit the interwebs. I can't imagine any of this drug humor could be shown in a green band version. Watch the new trailer below and tell me what you think.
Written by Seth Rogen and Evan Goldberg, the superstar team behind SuperBad, The Pineapple Express is about a stoner (Rogen) process server named Dale Denton and his dealer (James Franco) Saul are who forced to go on the run from the police and gang leader (Gary Cole), after Dale witnesses a corrupt cop (Rosie Perez) commit a murder. So why is it called The Pineapple Express? Saul is selling a new type of pot known as "Pineapple Express." Malick-influenced indie filmmaker David Gordon Green makes a huge departure from his critically acclaimed dramatic films (George Washington, All The Real Girls, and Snow Angels). Pineapple Express hits theaters on August 8th 2008.
via: FilmSchoolRejects