Coen Brothers To Direct Michael Chabon's The Yiddish Policemen's Union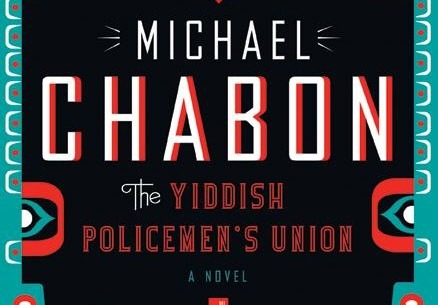 In what will mark their second consecutive film examining the Jewish experience following 2009's A Serious Man, Joel and Ethan Coen will write, direct and produce an adaptation of feted author Michael Chabon's 2007 bestseller The Yiddish Policemen's Union. Mega-producer Scott Rudin, who was behind the Coens's No Country for Old Men as well as There Will Be Blood last year, helped bring the deal to fruition at Columbia Pictures (he also owns the rights to Chabon's classic The Adventures of Kavalier & Clay, read it if you still haven't.) Chabon has alerted a fansite about his elation...
"I am, of course, over the moon about this, Chabon said. "They are among my favorite living moviemakers. Three or four of their films are on my all-time favorite list. They are geniuses. What's more, I think they are perfectly suited to this material in every way, from its genre(s) to its tone to its content. I can't wait to see what they eventually do with it. ...Now we just need to get this strike settled."
The novel is set in an alternate universe where Jews were allowed permanent safe haven by the U.S. in the real town of Sitka, Alaska during World War II, thus altering the outcome of that war, various others, the Israeli-Palestinian conflict and current world relations. In contemporary times, the U.S. government decides to hand Sitka back to native Alaskans, all the while the novel's main character, a boozing loner detective, attempts to crack the murder of a chess phenom who may have been literally divine. You know, The Yiddish Policemen's Union, playing in a screening room across from Tyler Perry's Picnic with Madea 2 in 2010.
Source Link: Variety / Guardian UK