Hundreds Of Extras March On Castro For Gus Van Sant's Milk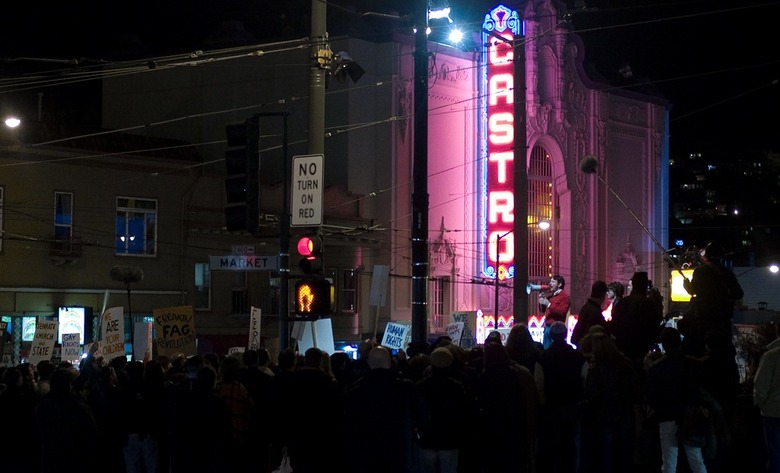 Tonight Gus Van Sant shot with hundreds of extras in front of the newly-renovated Castro movie theater (looking more beautiful than it did in the 1970's) for the new Sean Penn movie Milk. Click on the photo to enlarge.
There will be a bring-your-own-Candle-light March on Friday Night, February 8th, but only those who have signed up should attend. We didn't sign up, but intend on trying to crash the party.
Check out more of our Milk in San Francisco coverage: