Son Of Rambow Movie Trailer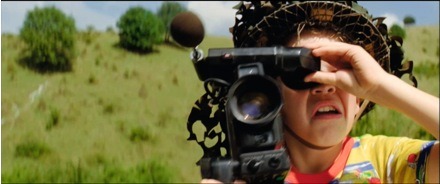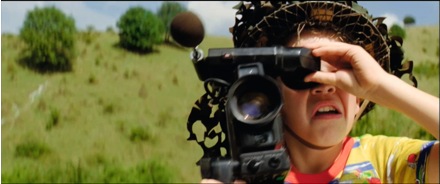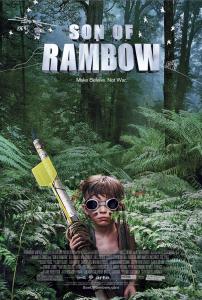 One of the best films of last year which won't hit theaters until this year is Garth Jennings' Son of Rambow. The film premiered at the 2007 Sundance film festival and was quickly snagged by Paramount Vantage. The buzz was so high on the movie that I was unable to get into a screening at the fest. Luckily I was able to see the film at the 2007 Toronto International Film Festival.
I wrote the following in my review:
"Jennings' film almost feels like a Wes Anderson movie, but is, at times, much more playful. It's about the wonder of a young boy's imagination. Son of Rambow is one of those movies which makes me remember why I feel in love with movies. It's the Cinema Paradiso for the next generation. It's the type of movie that you'll eventually run on repeat in your DVD player. It's remarkably imaginative, and both heartbreaking and heartwarming."
From Garth Jennings, the director of The Hitchhiker's Guide to the Galaxy, comes a magical movie about friendship and the discovery of filmmaking at a very young age. Will is the eldest son of a fatherless Plymouth Brethren family, and is forced to abide by a strict moral code which doesn't allow him to listen to music or watch movies or television. Will somehow becomes involved with the school's biggest misfit troublemaker and thief, Lee Carter. Set in the early 1980's, and partly inspired on events from Garth's childhood, Son Of Rambow is the title of a movie made by two little boys after watching First Blood (Rambo) on a bootleg VHS tape.
Watch the movie trailer for the film after the jump.
[flv:http://media2.slashfilm.com/slashfilm/trailers/sonoframbow.flv 470 196]
Check out the new trailer in High Definition on Moviefone. Son of Rambow hits theaters on May 2nd 2008.