Sony Pictures Classics To Buy/Bury The Wackness?!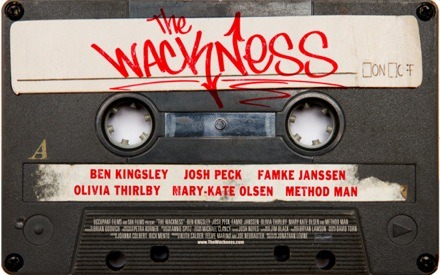 Please someone tell me this isn't true. THR is reporting that Sony Pictures Classics has closed a deal for Jonathan Levine's The Wackness. The deal is said to be in the low seven figures.
The Wackness is one of my favorite films of the festival. The buzz around Park City on shuttles and in lines, is that this is THE film of Sundance 2008. I've found it very strange that no studio deal has yet been announced. And while I'm very happy to finally hear that The Wackness has a deal possibly in sight, I'm torn over the mention of the potential buyer. Why? Well because Sony Pictures Classics sucks. Don't get me wrong, they have some great films in their catalog. But it seems to me that many of these films are buried at the box office with lackluster promotion. If only every mini-major could be more like Fox Searchlight!
Let's take a look at some of the recent Sony Pictures Classics releases, and how well they faired at the box office:
Youth Without Youth – $196,000: I don't care how experimental or how badly reviewed this film was, Sony could have slapped ads up touting "Francis Ford Coppola's First Film in Ten Years" or "From the Director of The Godfather".Persepolis – $913,000: Nominated for an academy award, but dumped in to art houses with little to no press and advertising.My Kid Could Paint That – $229,000: One of the best documentaries of 2007 with huge free marketing appeal (in news shows, newspapers...etc)Junebug – $2,680,000: Amy Adam's oscar nominated break-out performance dumped.Layer Cake – $2,340,000: A lighting quick gangster film with major cult appeal starring announced Bond replacement Daniel Craig.
In fact, the nine films which were released theatrically last year [From January 1st 2007 to December 31st 2007] by Sony Pictures Classics, made a grand total of $6.5 million in the 2007 calendar year. That's an average of $725,000 per picture. The fact that their highest box office take was The Jane Austen Book Club, which took in $3.5 million, yet cost over $6 million to produce. Compare this to Fox Searchlight, which made almost twice that of the total SPC with The Darjeeling Limited alone, which never played on more than 700 screens. Actually, only one of the eight films that Searchlight released in 2007, made less than the combined sum of Sony Pictures Classic's 2007 catalog.
I understand that the sex and drugs themes inherent within The Wackness might pose a challenge to market, which explains why The Wackness probably settled with Sony Pictures Classics. But Levine would have had a better chance by selling the film to Fox Searchlight for $1 and taking a back-end deal. At least then maybe the film would have a chance.
I hope that Sony pictures Classics proves me wrong. I hope they market the hell out of this film. The Wackness has huge generational cult classic potential on the level of Zack Braff's Garden State, which took in $26.8 million in the U.S. One thing is for sure, as much as I dislike Sony Pictures Classics, I will be giving this film an abundance of free marketing.
More from our Friends:
Neil at FSR: "This is probably one of the worst things that could have happened for the film." "They are a studio that wouldn't know what to do with a great film even if it came with a set of instructions."
Alex from FS.net: "Sony Pictures Classics really needs to learn from Fox Searchlight if they're going to market The Wackness and Baghead correctly, and I wish them the best of luck, because both of these need to be huge hits"
Edward Douglas of CS.net: "It's a fun movie and could find a big audience, though it's not the kind of movie Sony Classics usually releases, though it would be a huge turnaround for the company if they're able to learn something from the Fox Searchlight marketing model"
Josh Tyler from CinemaBlend: "With the right marketing campaign and the right people promoting it, The Wackness could have easily opened in 1000 theaters and made millions. With Sony Pictures Classics behind it, we'll be lucky if it ever plays anywhere outside of New York or LA, and forget about Oscar consideration."
Anne Thompson of Variety: "Some folks seem to have an issue with SPC distributing Wackness."
Peter Martin of Cinematical: "The complaint is that Sony Classics has had a poor track record over the past couple of years and someone like Fox Searchlight would do a better job with marketing a film that critics think needs to be seen."